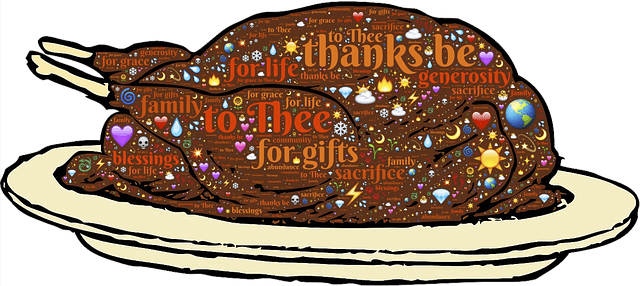 Turkey Turkey: A blog post invited by Rose
[ad_1]
I was going to write one of my haunting blog posts today. But first, Rosie and I had to drive to Three Springs Drive on a shopping expedition. Of course, before we went on a shopping trip, we had to do an expedition to the thrift store to get all of Rose's oversized clothes and toys out of the trunk, otherwise we wouldn't be able to shop. To do this, we had to drive downtown. Downtown Steubenville is actually exciting this time of year as they just put together the annual Nutcracker Village show, which comes with my highest recommendation. The Nutcracker Village is the strangest and nicest thing to experience in Steubenville. If we ever get out of this dismal town, I will truly miss it this Christmas.
In case you didn't know, Nutcracker Village is a municipal exhibit of six-foot-tall, vaguely weird nutcracker statues commissioned by various businesses and clubs in the Ohio Valley. It used to be that everything had its place in the Fort Steuben Park Advent Market, but now it also stretches across several blocks of downtown. Each year they add more and more disturbing nutcracker effigies to the display, including Ebenezer Scrooge, Saint Nicholas, a painting of Magritte with an apple face, a David Bowie, a barber, a Jean- Grimacing Paul II, a terrifying John Calvin and the whole Rat Pack. Rosie and I walked along Fourth Street admiring the nutcrackers for a while.
When we were finally done with the nutcrackers, we made our way down Three Springs Drive to the brand new Aldi to pick up the perishables we hadn't yet picked up for Thanksgiving. It took a ridiculously long time. When we got back, I barely had time for a coffee and rest before I had to transport Rosie downtown to see the lighting of the Nutcracker trees and the fireworks display. And now I'm exhausted.
Lucky for us, Rosie wrote a lovely and informative essay on Thanksgiving as part of her homeschool journal. I told her to "write something about Thanksgiving" and thought she would write about the pilgrims being really awful people, or the things she's grateful for, but she had others. topics in mind. She graciously allowed me to repost it here so I could take the rest of the night. It's here: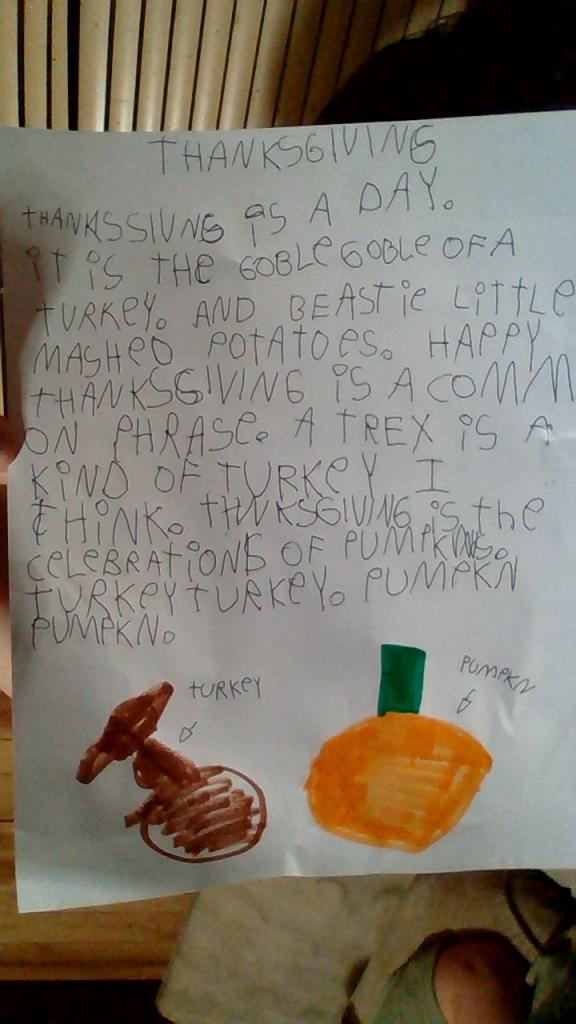 "Thanksgiving is a day. It is the goble goble of a turkey. And the little mashed animals. "Happy Thanksgiving" is a common phrase. AT rex is kind of a turkey I think. Thanksgiving is the festival of pumpkins. Turkey Turkey. Pumpkin pumpkin."
She is a poet and she did not know it.
Image: A detail of the Thomas Shipp and Abram Smith lynching courtesy of Wikimedia Commons, in the public domain.
Mary Pezzulo is the author of Meditations on the Stations of the Cross and Stumbling in Grace: How We Meet God in Tiny Works of Mercy.
Steel Magnificat works almost entirely on tips. To tip the author, visit our donation page.
[ad_2]
Source link