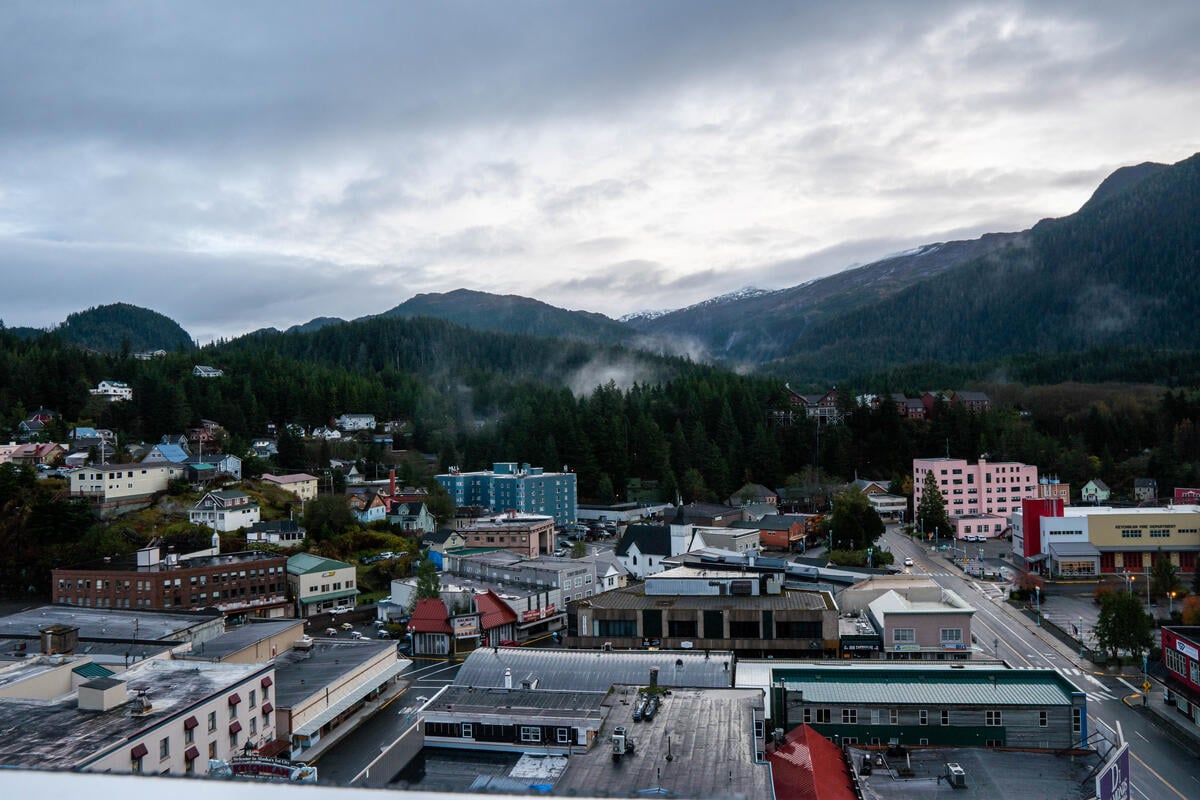 Top 10 things to do in Ketchikan
Ketchikan is the southernmost port in Alaska visited on a Royal Caribbean cruise. Known for its fresh seafood, native culture, and beautiful scenery, this small town is often a favorite for those visiting Alaska.
Ketchikan is an easy port to explore without prior planning, as the downtown area is very walkable, offering many restaurants, museums, walking trails, souvenir shops, and activities. Nevertheless, it is always useful to have an idea of ​​the opportunities available in your port of call to ensure you have the best day possible.
Here is a list of our top ten things to do on a Ketchikan cruise. From hiking in nature to learning about the history of the city and the indigenous peoples, there is certainly an activity waiting for you in Ketchikan.
Take a walk down Creek Street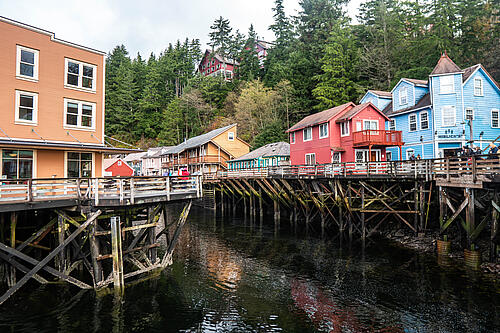 Strolling Ketchikan's historic Creek Street is a must on any visit. The city's infamous red-light district in the past is now a scenic walk, offering the chance to learn about Ketchikan's history.
Creek Street is famous for its history and unique architecture on the water. The neighborhood was founded around 1903, when the Ketchikan City Council ordered all brothels to move to the east side of town. A popular place for the many single (and married) young men who work in Ketchikan, brothels were active on Creek Street throughout the first half of the 20th century.
Apart from the fascinating history of Creek Street, a beautiful walk through unique and colorful buildings with shops and museums. As it is located just above a stream, you will also have the chance to spot wildlife such as salmon and otters playing in the water.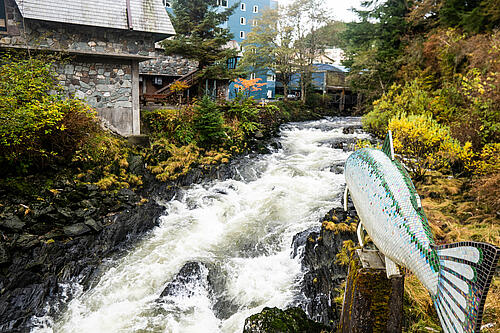 If you continue off of Creek Street into the woods you will come across Married Man's Trail. Named after married men who used to take a more visible path to Creek Street instead of being seen on a city walk, this is a short nature trail that offers beautiful views of the city while walking in the forest.
Visit Dolly's House Museum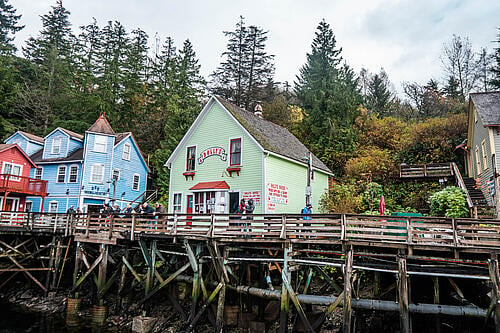 Creek Street's most famous attraction is Dolly's House Museum. A brothel turned museum, Dolly's House was the home of Dolly Arthur, a madam working in Ketchikan between the years 1919 and 1954, when prostitution became illegal. Although the average Ketchikan worker took home about $1 a day, it was not uncommon for Dolly to earn $75 or more a day.
Dolly's House was particularly popular in the prohibition zone, when it sold small portions of alcohol at a high price. This was common in Creek Street houses, as they often had a secret door under the house allowing liquor to be brought in. Dolly's house is still filled with Dolly's belongings and furniture, just as she left them when she moved into a nursing home.
Deer Mountain Trail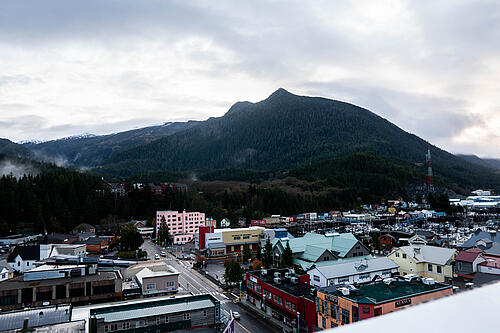 Of all the mountain peaks near Ketchikan, Deer Mountain is likely to grab your attention the most. Looking out over the town of Ketchikan and your docked cruise ship is the sharp 3001 foot peak of Deer Mountain.
If you're looking to break a sweat while in Ketchikan, consider hiking to the top of Deer Mountain. On a challenging hike, hard work will be rewarded atop Deer Mountain, with panoramic views of the surrounding islands and mountains, city, lakes, and rainforest.
The round trip hike is approximately 6.5 miles, but since there is 3,000 feet of elevation gain, hikers should allow 5-6 hours for the round trip hike depending on their fitness level .
The trailhead is located 2.1 km from where the cruise ships dock in Ketchikan, but it's a very steep walk through town to get there. Taking a taxi to the trailhead is an option for those who have more time or want to save energy for the trail itself.
be active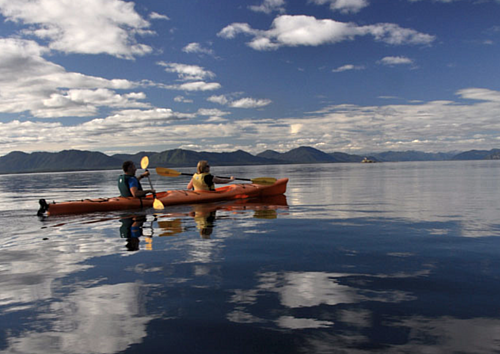 Besides hiking, there are many other ways to exercise in Ketchikan. Whether it's kayaking, ziplining or canoeing, being active can be a fantastic way to explore more of what Ketchikan has to offer.
The "Tatoosh Islands Wilderness Kayak Adventure" takes guests on a guided kayak tour of the Tatoosh Islands with the chance to encounter bald eagles, seals, whales, sea lions and otters.
The "Rainforest Canoe & Nature Trail" tour also takes visitors out on the water, but aboard a 37-foot canoe instead of a kayak. After a canoe ride, a nature hike allows visitors to learn about the native flora and fauna of the Tongass National Forest.
Those looking for a more thrilling adventure may be interested in the "Rainforest Canopy and Zipline Expedition," where guests fly over eight ziplines through the rainforest canopy.
The Great Alaskan Lumberjack Show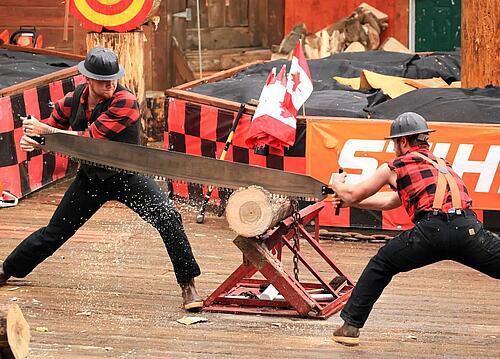 The Great Alaskan Lumberjack Show is a lumberjack competition (yes, it's a real thing), in which Alaskan lumberjacks test their skills in cutting, sawing, tree climbing, log rolling and ax throwing.
Unique, funny and entertaining, the Great Alaskan Lumberjack Show is sure to be something you've never seen before.
The Lumberjack Show is located near where the cruise ships dock in Ketchikan and only lasts about an hour, making it a good option to add to other activities during the day. Tickets can be purchased through a Royal Caribbean shore excursion or at the door.
Learn about Tlingit culture and history
While an Alaskan cruise brings stunning scenery and wildlife, it's also possible to learn more about Southeast Alaska's Native culture and history.
Saxman Aboriginal Village is a small community near Ketchikan and a popular destination for passengers interested in Aboriginal culture to visit. Here, guests can learn about the history, culture, and ways of life of the Tlingit peoples through a local guide, a dance performance, and a visit to the Beaver Clan House.
Visits to Saxman Totem Park are also recommended, home to one of the largest collections of authentic, handmade totem poles in the world.
Visit the Misty Fjords National Monument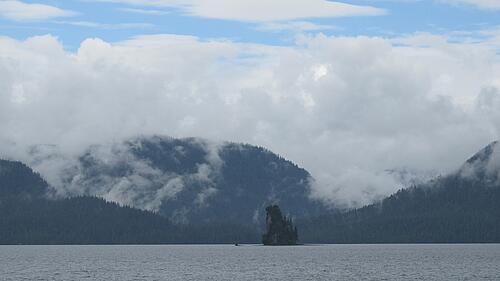 35 km east of Ketchikan is Misty Fjords National Monument, a natural collection of cliffs, fjords, and 3,000-foot mountains rising directly out of the ocean. The area is dense rainforest with waterfalls and glacial lakes, as well as abundant wildlife.
The Misty Fjords tour is a popular tour in Ketchikan because it allows passengers to see Alaska's nature and scenery up close in a small boat. Guests travel along the Behm Channel to Rudyerd Bay and admire New Eddystone Rock, a 237-foot basalt pillar rising from the water, as well as the stunning scenery and wildlife found from each side of the fjords.
The Misty Fjords National Monument Seaplane Tour is another tour option. These tours take guests in a small seaplane for an hour-long ride around the Misty Fjords, offering stunning views of this remote wilderness from above. Seaplane tours include a water landing, a unique experience for most passengers.
Bear Adventures in Alaska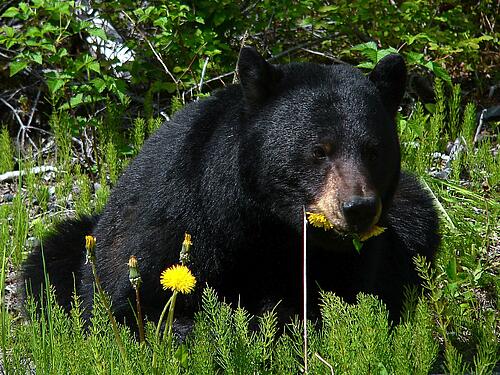 Another aerial adventure takes guests to scenic and remote destinations near Ketchikan that offer a high chance of spotting bears and other wildlife.
Bear viewing tours, such as the "Alaska Bear Adventure by Floatplane" tour, include a floatplane ride to Neets Bay followed by a short trail to a viewing platform. Here, guests have the opportunity to watch bears feast on salmon in the rainforest.
Due to seaplane transportation, these tours tend to cost more than other excursions.
go fishing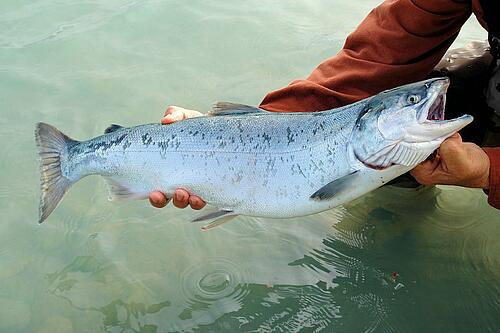 Alaska is a dream destination for avid anglers, and fishing is possible for cruise ship passengers visiting Alaska. Local fishing companies can be chartered for a day at the port, providing the flexibility to customize on-water fishing trips.
Redfish, cod, herring, salmon, and halibut are popular throughout the Ketchikan region, although salmon and halibut are the most common. 4 and 6 hour fishing charters are generally available for those arriving in Ketchikan by cruise ship.
Fish processing is available for those who wish to take their catch home and enjoy delicious Alaskan seafood after their cruise is over. Fishing trips can also be booked directly with Royal Caribbean.
Enjoy Ketchikan's food scene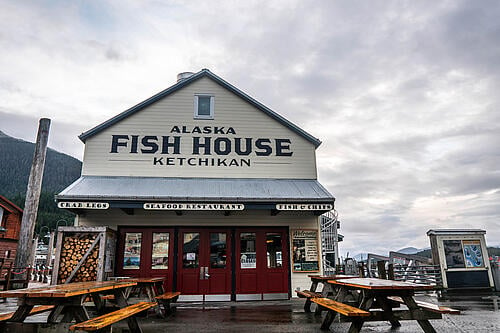 You'll likely have free time during the day in Ketchikan, especially if you haven't scheduled any organized tours for the day. Luckily, the city offers a variety of places to eat and drink, soaking up the local culture and cuisine while enjoying delicious cuisine.
The Alaska Fish House is sure to be a busy lunch spot in Ketchikan, offering some of the freshest seafood in town. From fish tacos to salmon chowder and Alaskan king crab, this is the place to eat in Ketchikan if you want to try Alaskan seafood.
If you are not interested in seafood, Ketchikan offers other types of cuisines. There's the Mexican restaurant Chico's which, despite its name, is said to have the best pizza in town. If you're craving a burger, don't hesitate to try Burger Queen, a no-frills restaurant serving fish and chips, big burgers and milkshakes.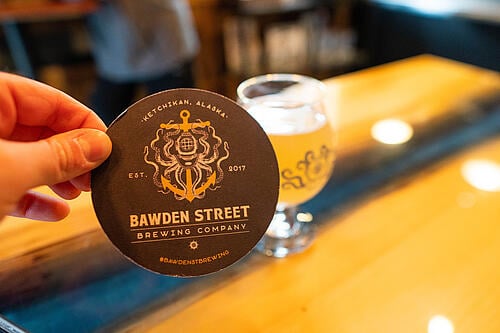 If you want to enjoy a beer, head to the Bawden Street Brewery. Located steps from the cruise ship, Bawden Street Brewery is Ketchikan's only microbrewery and focuses on beers, seasons and sours. Although a small brewery, it offers a relaxing way to unwind after a busy day in port before boarding the ship.