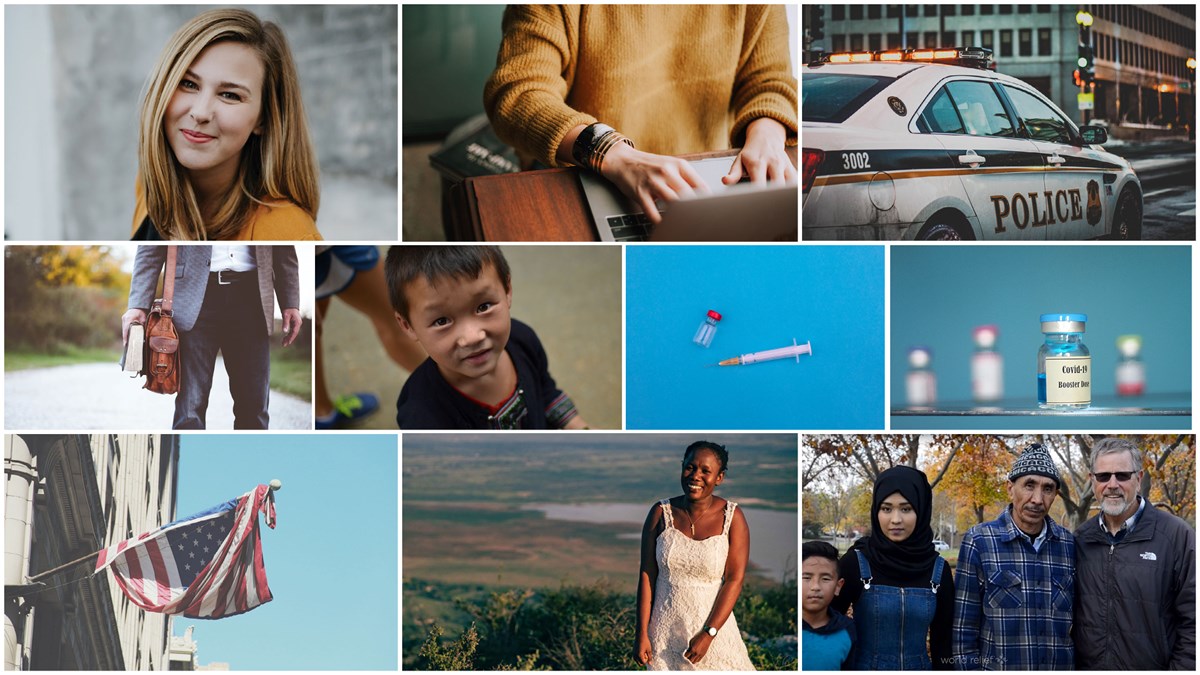 The Top 10 Best Samaritan Blog Posts of 2021 | The Best Samaritan with Jamie Aten and Kent Annan
[ad_1]
As we wrap up 2021, here's what readers liked most about our first year at The Better Samaritan.
10. The COVID debate between churches
Kent Annan got frustrated when it came to signing up for his COVID booster. This is the major mistake he sees the church making.
9. Think biblically about refugees and immigrants
Matthew Soerens, highly respected World Relief expert, unpacks the situation in the United States. With more than 50,000 evacuated Afghan refugees expected to arrive in the coming months, what are the legalities and processes involved in helping people settle in America? More importantly, how can the church respond to and support resettlement efforts?
8. Befriend a refugee
Chong Bee Vang, who came to the United States as a small child, received an array of "help" from church volunteers – mostly well-meaning, but not all of which were really useful. A must-read for anyone who cares about this year's influx of Afghan refugees.
7. Viral news is not always valid
At the beginning of 2021, huge amounts of false information circulated in the media, especially on human trafficking. Expert Shayne Moore explains how to discern what's worth sharing and take action.
6. The Ripple Effects of COVID-19 on Pastoralists
Church leadership consultant Christa Cordova points to a growing trend: pastoral burnout.
5. A better solution to the Haitian orphan crisis
Eight out of ten orphaned children in Haiti have a living parent, but are often orphaned for financial reasons. Tara and Troy Livesay, executive directors of Heartline Ministries in Haiti, wonder if nonprofits have responded well to poverty in the country.
4. A letter to an anti-vaccine
A continuing nefarious trend of the evangelical church in response to Covid is being invoked by misinformed leaders. Kent Annan and Jamie Aten respond to one of these statements and call on the Church to do better.
3. Appeal to the "American Bible"
Kent Annan and Jamie Aten agree that it is essential to know the content of our nation's founding documents and the Word of God, but to compile them together is to promote Christian nationalism and foster division in the Church.
2. Following Jesus on our "rights"
Taylor Schuman survived a school shooting, wrote a book about it, and is now an example and inspiration to those who receive hate online. In this reflection, she challenges readers to consider who we serve when we respect our rights and if we leave space to care for our neighbours.
1. Will the Church mourn?
Our most popular article of the year. One in ten Best Samaritan visitors came for this post, emphasizing a desire to listen. In the wake of the March 16 shooting that claimed the lives of six people at Atlanta spas, we asked 8 leaders to share what churches should know and do in response to the ongoing Asian-American violence .
[ad_2]
Source link