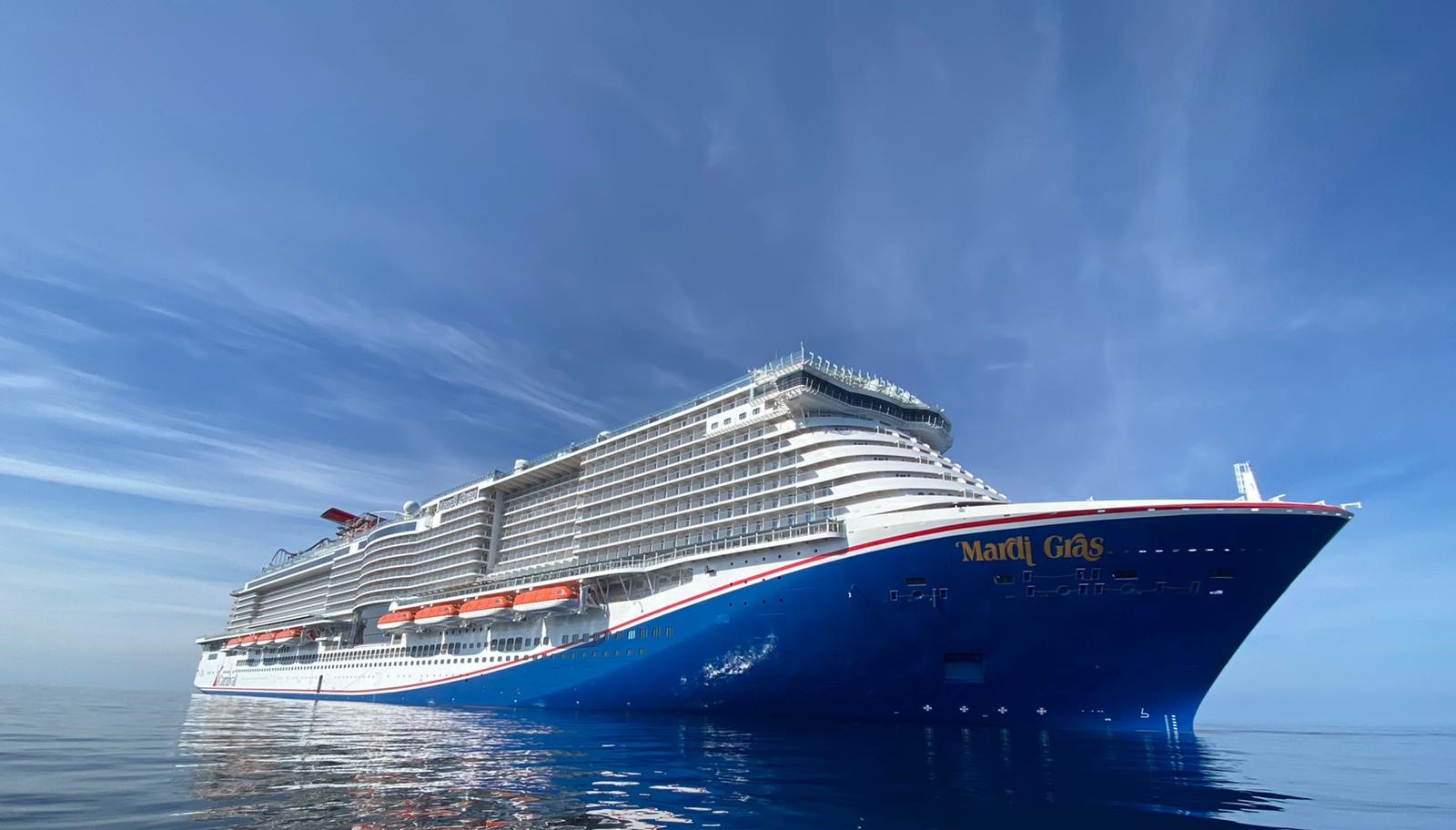 The most popular cruise lines (and why)
[ad_1]
Cruising is a popular vacation for many different travelers. Nothing beats the endless food, gorgeous destinations, mind-blowing entertainment, and overall convenience of cruising. Families, couples, and older travelers can all enjoy cruising for different reasons.
The most popular cruise lines have itineraries and ships that operate around the world. Cruise lines usually offer a wide variety of cruises with different itineraries on ships of all sizes. This gives travelers so many options to find a cruise line that suits their needs and travel style.
The most popular cruise lines continue to innovate with bigger and better ships than ever before. These mega ships can accommodate up to 7,000 passengers and have more things to do than most cruisers would even have time to accomplish while sailing. As technology continues to evolve, cruise ships are becoming more advanced than ever.
This way, the most popular cruise lines have a large fleet of ships to appeal to a wide variety of cruisers. Here's our list of the most popular cruise lines and why they continue to attract travelers from around the world!
Royal Caribbean
It's no surprise that one of the most popular cruise lines is Royal Caribbean with its incredible and innovative cruise ships – which are essentially floating cities. The cruise line sails to the Caribbean, Asia, Europe, Australia and Alaska.
In 2022, the cruise line's newest ship, Wonder of the Seas, broke the record for the largest cruise ship in the world. Royal Caribbean also holds the following 4 seats for the largest ships in the world with Harmony of the Seas, Symphony of the Seas, Allure of the Seas and Oasis of the Seas.
These mega ships have more to do than you can imagine – a water park, ice rink, shopping mall, central park, water theater and even surf simulators. You can watch a Broadway musical while enjoying world-class cuisine as you sail. There's so much to do, you might not even want to get off the ship!
If you prefer a smaller ship, Royal Caribbean has a large fleet of 24 ships that offer a wide variety of itineraries and experiences. For example, one of the cruise line's smaller ships, Vision of the Seas, will sail to picturesque towns on the French Riviera in the summer of 2022.
Sailing with Royal Caribbean won't break your bank either. It is one of the most affordable cruise options that is sure to provide a memorable experience.
With so many ships and itineraries to choose from, Royal Caribbean remains one of the most popular cruise lines. You are almost guaranteed to see Royal Caribbean sail wherever you want to sail!
Carnival Cruise Line
If you're looking for family fun at an affordable price, Carnival Cruises is the perfect match for you. The cruise line is most popular for offering low fares to sail, but plenty of onboard family activities that won't cost you extra.
In fact, Carnival Cruise Line was one of the first companies to make cruising accessible to travelers who couldn't afford traditional luxury liners. As an early pioneer in the leisure cruise industry, Carnival continues to focus on providing exciting and affordable vacations.
The cruise line bills itself as having the most fun ships at sea with plenty to do like water slides, 24-hour pizza, miniature golf, 4D theaters and more. The party doesn't stop aboard Carnival's cruise ships with entertainment, live music and DJs keeping the atmosphere lively and full of energy.
With 24 ships in its fleet, Carnival offers sailings around the world to Hawaii, Mexico, Europe and the Caribbean. For those looking to get away from it all for a weekend, Carnival offers many 3-4 night cruises. They are perfect for cruise passengers who want to spend a fun weekend at sea without breaking the bank.
Carnival Cruise Line offers a fun experience with friendly service and delicious onboard cuisine. You can expect to find non-stop activities during your cruise – from sunrise to sunset!
Norwegian cruise line
Norwegian Cruise Line is gaining ground in the cruise industry. The cruise line has focused on modernizing its fleet and building new ships with innovative designs, while offering fairly affordable itineraries. Cruisers love that Norwegian offers an upscale experience with plenty of family-friendly activities for the whole gang to enjoy.
However, being upscale doesn't mean you'll find stuffy on board Norwegian's ships. The cruise line was the first to abandon longstanding cruising traditions like formal nights and set evening meal times, making it a popular choice for travelers who want a carefree cruise. The cruise line was the first to offer the Freestyle cruise, which aims to be more convenient and relaxing than traditional cruises.
Another reason for its popularity is that Norwegian Cruise Lines offers cruises to exotic destinations. For example, you can find cruises on Norwegian to amazing destinations like Namibia, South Africa, Antarctica and Brazil.
In 2023, Norwegian Cruise Line will launch its highly anticipated Viva cruise ship, which is set to make its debut in the cruise industry. Viva will offer the most outdoor space of any cruise ship, as well as a three-story GoKart track!
Princess Cruises
As a sister brand to Carnival Cruise Line, Princess Cruises is another popular cruise line for those looking to have a deeper exploration. Princess Cruises offers longer voyages to international destinations without breaking the bank for most travelers.
You may also be familiar with Princess Cruises from a little show called The Love Boat. This propelled Princess Cruises to stardom when one of its ships, Pacific Princess, was featured on the show in 1977!
Princess Cruises caters to an older audience on the whole with activities like wine tastings, cooking classes, and even history lectures. You can find craft beer tastings through the cruise line's Seawitch program, featuring craft beers from around the world.
Long itineraries are intended to provide enriching journeys that allow cruise passengers to immerse themselves in different cultures. On some of these longer voyages, Princess Cruises offers sailings to incredible destinations like South America, Morocco, Taiwan and Thailand.
Princess Cruises has a modest fleet of 14 ships that sail around the world. Its ships aren't the largest compared to other cruise lines, but Princess Cruises aims to provide a refined and enriching experience for its guests.
MSC Cruises
MSC Cruises, based in Europe, owns some of the largest cruise ships in the industry, holding 5 slots out of the 15 largest ships in the world. These include ships like MSC Virtusoa and MSC Bellissima, each carrying around 5,500 passengers.
The momentum isn't stopping anytime soon for MSC Cruises, as the company has announced the construction of 4 new ships for its new world-class mega ship. MSC World Europa, the first of its class, debuts in 2022 with highly anticipated sailings from Dubai, United Arab Emirates.
MSC Cruises caters primarily to European travelers, although the cruise line also offers a few limited itineraries from North America. The cruise line also offers sailings to exciting destinations such as South America, Northern Europe and Asia.
On board MSC cruise ships, you can expect to find European culture and service at an affordable price. Although MSC offers a more upscale experience, families will still find plenty of fun activities that kids of all ages will enjoy, like waterslides and teen clubs.
Celebrity Cruises
An older sister to Royal Caribbean, Celebrity Cruises earns a spot on our list of most popular cruise lines. With new ships offering world-class cuisine, service and entertainment, it's no wonder cruisers love the Celebrity cruise ship experience.
Although the cruise line has a smaller fleet with just 11 ships, Celebrity offers an intimate, quality experience for cruise passengers making trips around the world. Those looking for extreme adventure flock to the cruise line's Xpedition-class ship, which carries a maximum number of 100 passengers. These ships sail to remote locations, such as the Galapagos Islands in South America.
The cruise line's largest ships have taken innovation to heart with features that appeal to even non-cruisers. For example, Celebrity Edge features Eden, which is a 3-story restaurant with a craft cocktail bar, 4D dining experience, and live performance venue.
Celebrity Cruises has no plans to slow down its fleet expansion, with Celebrity Apex in 2020 and Celebrity Beyond launching in 2022. These innovative ships will depart from Europe and North America.
[ad_2]
Source link