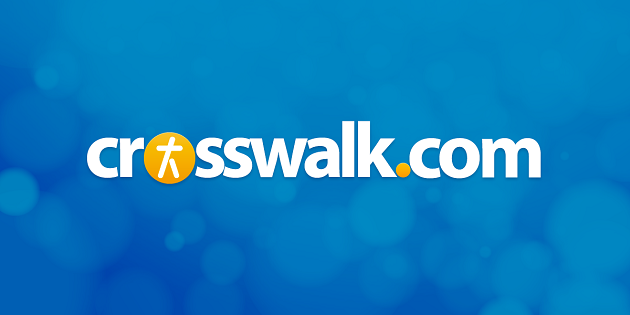 The Church and family values
[ad_1]
One of the core values ​​of the church that I have the privilege of leading is that loving relationships should permeate all aspects of church life. As Jesus himself said: "Love one another. Just as I loved you, you should love one another. Your love for one another will prove to the world that you are my disciples." (John 13: 34-35, NLT).
It may seem like an obvious, almost vanilla – generic, assumed – value.
… but it's not.
When I started Meck in the early '90s, I commissioned a survey from the Barna Research Group to ask a simple question of the churchless people who lived around Charlotte: "Why don't you go to church? ". The top answers fell into the categories you would expect:
"There is no value in attending."
"I do not have time."
"I'm just not interested. "
"The churches are asking for too much money."
"Religious services are generally boring. "
What surprised me most was the strength of one particular response, so strong that it was the second most common response not to belong to the church, representing six out of 10 people:
"The churches have too many problems.
People outside churches look inside churches and all they see is a bunch of inflexible, hypocritical, critical, and just plain wicked people. As one man said in the survey, "I have enough problems in my life. Why would I go to church to get more? The one thing churches should have been best known for – the love of unity – was what they were least known for. In fact, they had the opposite reputation they should have had.
When the Bible speaks of unity of love, it does not mean uniformity, because everyone looks and thinks alike. It doesn't mean unanimity either, which is full agreement on all the little issues at all levels. By unity, the Bible means first and foremost a unity of heart, a relational unity. Be kind to each other, benevolent to each other, forgive each other, don't imagine the worst, shoot the injured, or be quick to be suspicious.
Biblical unity is about overcoming conflict, avoiding slander and gossip, and being generous in spirit. It is giving each other the benefit of the doubt and distributing ample doses of grace in the midst of our sin and imperfection.
This is why I am such a jealous advocate of the church community that I lead. We have all witnessed division and discord, slander and power play, whether at home or in the market. We have seen people take on the worst of others and lay accusations.
A good leader says, "Not here.
Instead, we'll do everything in our power to build relationships with each other with love, truth, compassion, and caring. And when there is conflict or tension (which of course there will be), stress or misunderstanding (which of course there will be), we will tackle it head-on in the context of love.
We won't be that close to each other. It's not about every person being your best friend (there may be people you feel a little allergic to), but we can still be loving in our minds, benevolent in our hearts, and fiercely loyal to each other. others. We always want to take the high road, giving the other the benefit of the doubt, instead of being impatient to be suspicious, hurt or offended.
In other words, the church is meant to be a highly functional family. In Peter's first letter in the Bible, it says: "You should be like one big happy family, full of sympathy for one another, loving one another with a tender heart and a humble spirit" (1 Peter 3: 8, LB). The theme of the family, as it relates to the life of the church, is so strong that the Bible says this about its leaders: "(A pastor) should manage his own family well and see that his children obey him with the proper respect. If someone does not know how to manage their family, how can they take care of God's church? " (1 Timothy 3: 4-5, NIV). The number one qualification of a pastor is that he has done a good job with his own family that he has been tasked with raising.
Why? Because the church is a family. And if someone can't lead, serve, and shape their own family in a loving, functional, and healthy way, they can't do it for a church.
Because romantic relationships don't just happen!
Think about the typical family. Do you know how many times I have heard husbands and wives, siblings, moms and dads,
… cut each other off,
… be sarcastic to the point of hurting,
… are called horrible names that I can't even repeat,
… shout, "I hate you!",
… tear away from the other's self-esteem,
… have relationship conflicts to the point of breaking down?
When this happens, a head of the family must intervene. They should stand up and say, "We don't talk to each other that way" or "We don't treat each other that way." A head of household should not allow conflict to go underground or simmer for long periods of time. A head of household should not tolerate the lack of respect or honor, civility and proper courtesy that is due to another person. A head of household should say, "Love relationships will permeate all aspects of our family's life.
I mentioned earlier that in the 1992 survey, "churches have too many problems" was the second main reason people gave as to why they didn't go to church.
I wonder where he would rank now.
James Emery White
About the Author
James Emery White is the founding and principal pastor of Mecklenburg Community Church in Charlotte, North Carolina, and the assistant professor of theology and culture at Gordon-Conwell Theological Seminary, where he also served as their fourth president. His latest book After "I believe" is now available on Amazon or at your favorite bookseller. To take advantage of a free Church & Culture blog subscription, visit ChurchAndCulture.org, where you can browse past blogs in our archives and read the latest news on church and culture from around the world. Follow Dr White on Twitter, Facebook and Instagram @JamesEmeryWhite.

[ad_2]
Source link