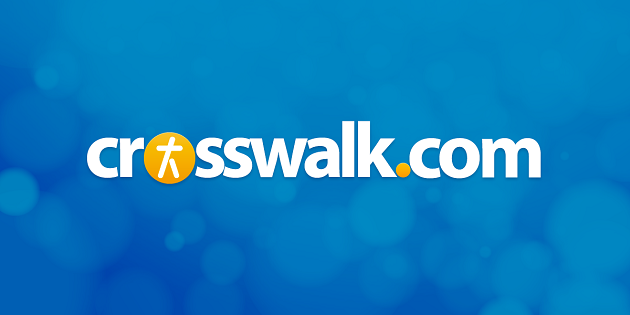 Thanks for the chips (2021)
[ad_1]
Editor's Note: This blog is a favorite of the Church & Culture team and has become a Thanksgiving tradition. Enjoy it and Happy Thanksgiving!
The barracks where Corrie ten Boom and her sister Betsy were held in the Nazi concentration camp in Ravensbruck were woefully overcrowded and infested with fleas.
Corrie and Betsy had miraculously managed to smuggle a smuggled Bible into the camp, and in that Bible they read that in all things they were to give thanks and that God can use anything for good.
Betsy decided that meant thanking God for the fleas.
It was too much for Corrie, who said she couldn't do anything like it. Betsy insisted, so Corrie relented and prayed to God, even thanking him for the chips.
Over the next few months, a wonderful, but curious thing happened: They discovered that the guards never entered their barracks.
This meant that the women had not been assaulted.
It also meant that they were able to do the unthinkable, which was to organize open Bible studies and prayer meetings in the heart of a Nazi concentration camp.
Through this, countless numbers of women have come to faith in Christ.
It was only at the end that they discovered why the guards had left them alone and did not enter their barracks:
It was because of the fleas.
This thanksgiving, give thanks to God for every good and perfect gift (James 1:17), but also thank him for the way he will use all things for good in the lives of those who trust him (Romans 8 : 28).
In a time of economic uncertainty, in a time when many face physical and emotional challenges, there is no doubt that such a confident prayer of gratitude will be difficult to consider.
But when you feel that challenge, take a moment and remember the Ravensbruck fleas.
And thank God anyway.
James Emery White
Sources
Corrie ten boom, Hiding place.
About the Author
James Emery White is the founding and principal pastor of Mecklenburg Community Church in Charlotte, North Carolina, and the assistant professor of theology and culture at Gordon-Conwell Theological Seminary, where he also served as their fourth president. His latest book After "I believe" is now available on Amazon or at your favorite bookseller. To take advantage of a free Church & Culture blog subscription, visit ChurchAndCulture.org, where you can browse past blogs in our archives and read the latest news on church and culture from around the world. Follow Dr White on Twitter, Facebook and Instagram @JamesEmeryWhite.

[ad_2]
Source link