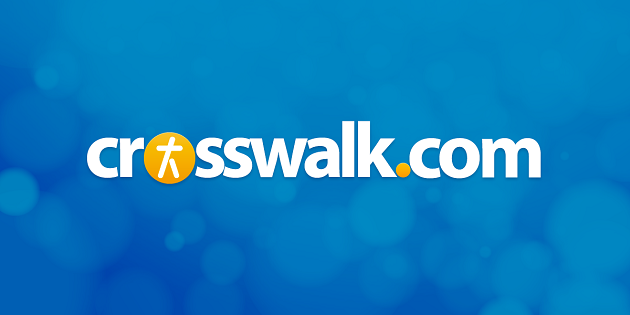 Summer Reading List 2022 – Dr. James Emery White Christian Blog
[ad_1]
Memorial Day, the unofficial start of summer, is now behind us. That means it's time for my annual summer playlist (you can find last year's list HERE).
These are usually the top 10 books I've read in the past year or are at the top of my summer reading list. Mostly these are new books, with maybe a few older works that I myself have recently discovered. As an eclectic reader, they tend to be a mix of history, fiction, biography, current affairs, science, and more.
This year, I felt compelled to come up with an entirely different type of list, prompted by many younger members of our church staff who were asking me for books that would nourish their souls. They were often surprised, but intrigued, that I directed them again and again to books written centuries before they were born. These classics of Christian devotion, books that have not only played a central role in my own spiritual life, but in the lives of countless others throughout Christian history, are more essential than ever. We live in a day of information but little wisdom, shallow understandings but little depth.
Rare are those who initiate the younger generations to these works. As a result, they run the risk of being forgotten in our post-Christian world where, even among those who follow Christ, much of our Christian memory is fading.
Yet, just as the theological works of Augustine, Luther, and Wesley must continue to speak to our modern minds, the works of Benedict, Francis De Sales, and Brother Lawrence must continue to speak to our modern souls.
And unlike many in the fields of theology, the Christian devotional classics are not only remarkably accessible, but perhaps even better in our attention-struggling world, extraordinarily short in length. But don't confuse brevity with lack of depth. A hundred pages of any of these works can be an ongoing challenge for a lifetime.
I regret the authors left aside, from Thomas Merton to Henri Nouwen, the author of The cloud of ignorance to Bernard of Clairvaux. But here is my summer reading list, made up of the 10 books that I hope and pray every new generation will read, and that I know will serve the hungriest of souls. And need.
They are listed from the most recent (written over 50 years ago) to the oldest (written over 1500 years ago).
Douglas V. Steere, Be present where you are (Pendle Hill). This address by Douglas Steere is the most recently composed work on my list (1967). Drawing on its Quaker tradition, this talk was prepared for the James Buckhouse Conference in Australia. Steere died in 1995. Although it can be read in less than 30 minutes, the heart of the idea will be pondered over a lifetime.
Thomas R. Kelly, A testament of devotion. Another relatively recent title (released in 1941), and another work written by a Quaker. Kelly had little patience for the "church" or the "institutionalism" of the religious. Kelly writes from the spiritual experience of a God who can be found. He was not interested in the "knowledge of", but in the "knowledge of". I have returned to this book more times than I can remember.
Brother Lawrence, The practice of the presence of God. Brother Lawrence was a cook in a 17th century monastery. This classic work is a combination of conversations or "interviews" with him and his own personal letters. He writes: "We must… fix ourselves firmly in the presence of God, conversing with him all the time… We must act very simply with God, speak to him familiarly. He then adds: "If I were a preacher, I would preach nothing but the practice of the presence of God.
Francois de Sales, Introduction to the Devout Life. Written by a devout Catholic in the early 1600s, this work has stood the test of time for all Christians as a masterpiece of devotional literature. Yes, Protestants will need to sift through the many Catholic references and sensitivities, but rarely have I read anything so significant to my spiritual life. I once took this book with me on my monthly retreats for an entire year, feasting on deliberate bites and slow chewing. A little anecdote for you: Many do not know that CS Lewis considered de Sales one of his great spiritual mentors. When you read it, you see its influence on Lewis' thinking.
Saint John of the Cross, dark night of the soul. This literary classic of Christian mysticism was written by a Spanish mystic in medieval times (1500s). The central idea is how often we need to purge ourselves, but don't think purge comes through hard times. Although commonly assumed by the title and the way it is commonly used, the point of the work is that we necessarily live in darkness, for God is unknowable, as we journey towards the light. More to the point is spiritual crisis and moving forward in faith.
Teresa of Avila, Interior castle. I apologize for only one female author on the list, as many could have joined her (eg Simone Weil, Julian of Norwich). But as many have observed, no other book by a Spanish author has received such popular acclaim. This is all the more remarkable considering that this 16th-century woman spent most of her life in a closed convent, never had a formal schooling, and never aspired to any public fame. . She even wrote: "I am not made to write: I have neither the health nor the mind for that. Thank God that, by order of her superiors, she did so, giving us a timeless spiritual guide for spiritual development through service and prayer.
Thomas to Kempis, The Imitation of Christ. Written in the 1400s by a Dutch monk, this classic of Christian devotion is truly a book for the ages. A short book, it can be read in a few hours, but I suggest that it be read and thought about in the sense of the short sections – often a page or two – in which it is presented. á Kempis begins by noting that it should "be our primary duty to meditate on the life of Jesus Christ," then goes on to help the reader do just that. It's an incredible and timeless introduction to what it practically means to live a life in imitation of Jesus.
Saint Benedict, The Rule of Saint Benedict. It would be difficult to overstate the spiritual significance of this guide for individuals and religious communities written over 1500 years ago. Benedict is rightly recognized as the father of Western monasticism. Its rules of obedience, humility and contemplation provide the classic model for a simple and Christian life. Yes, they are written for monks living in a monastery under the rule of an abbot, but that doesn't mean there isn't a rich vein in my life – or even less, that we don't have need some sort of rule ourselves. .
Saint Patrick, The Confession of Saint Patrick. This autobiography of one of the most popular saints in Christian history (and patron saint of Ireland), originally written in the 5th century, is extremely short by modern standards. But it is filled with the extraordinary life and faith of an extraordinary man. Here is his life, his convictions and, above all, his faith.
Saint Augustin, confession. Augustine became a Christian in 386. He began writing his Confessions in 397, seeing the work published in 400. In the opening paragraph he famously writes: "…for you have made us for yourself, and our heart is restless until it rests in you. " (sorry, my translation is old). It is the spiritual autobiography of one of the most influential minds and lives in Christian history. Adding to the depth, as with the "Confession" of Saint Patrick, it is more theological than biographical. Or at least weaves the two together seamlessly. All the best.
James Emery White
About the Author
James Emery White is the founder and senior pastor of Mecklenburg Community Church in Charlotte, North Carolina, and the assistant professor of theology and culture at Gordon-Conwell Theological Seminary, where he also served as their fourth president. His latest book After "I believe" is now available on Amazon or at your favorite bookstore. To take advantage of a free Church & Culture blog subscription, visit churchandculture.org, where you can view past blogs in our archive, read the latest church and culture news from around the world, and listen to the Church & Culture podcast. . Follow Dr. White on TwitterFacebook and Instagram at @JamesEmeryWhite.

[ad_2]
Source link