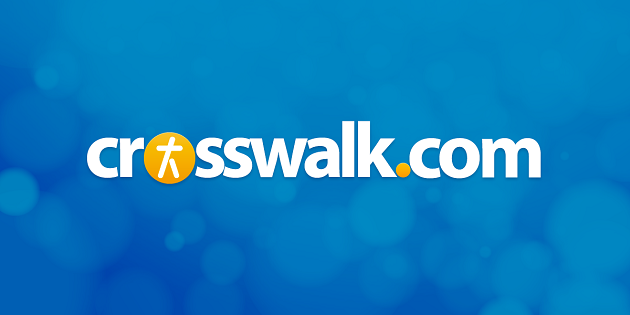 Speak Peacefully – Dena Johnson Martin Christian Blog
[ad_1]
When [Joseph's] brothers saw that their father loved him more than all his brothers, they hated him and could not bring themselves to speak peacefully to him. Genesis 37:4
For the past ten years or so, I've read the whole Bible every year at least once. And every year when I come to Joseph's story, I'm struck by so many interesting details of Joseph's story. Here is a man who, although arrogant, was wrongfully accused. He was dedicated in his relationship with God. He faithfully served God and others despite his circumstances. He trusted God to raise him up at the right time. He clung to the vision God gave him for life, even under incredible circumstances. He forgave the unforgivable.
And more…
Last week, as I read Joseph's life story again, the Holy Spirit simply illuminated Genesis 37:4. The words "they hated him and couldn't say a kind word to him" pierced my heart. I was wracked with anger and bitterness that consumed my life – and I couldn't speak peacefully to an individual who had once been a good friend.
What happened? Over the past six months, I have seen repeated examples of less than truthful words. I have heard stories that my words have been twisted and my intentions misinterpreted. I had a heavy heart hearing how this individual spoke behind my back, choosing instead to side with an individual who has a somewhat unsavory reputation in our community.
Honestly, it hurt me deeply. I was disappointed by the reality I faced. I realize that I have been duped – my trusting nature has allowed me to be sucked into the stories.
And I found myself unable to speak peacefully to this individual.
As I read the words of Genesis 37:4, I came face to face with my anger. My bitterness. My lack of forgiveness. My heart was pierced and God began a healing work in my life.
I'm not sure my relationship will ever be the same, and that's okay. I have learned over the years to set boundaries where appropriate. But I also felt God softening my heart, helping me deal with anger, bitterness, and the state of my heart.
What did Joseph's brothers do when they could not speak peacefully to Joseph?
They stripped him of his coat, a gift from their father. They conspired against him. I threw him in a pit. Planned to kill him until his older brother spoke. Sold him as a slave. Cheated on their father. Their anger and bitterness drove them down a dangerous spiral into sin. Their anger led them to hurt so many people they loved. Their anger caused Joseph years of pain and devastation.
I don't want that to happen to me. I don't want to cause pain and devastation to anyone. I don't want to be consumed by anger and bitterness.
i want to be able speak peacefully to all people.
How do we do speak peacefully to someone who has wronged us?
Repent of our sins. I know it was me who was wronged, but the wrongs done to me made me sit with my anger and bitterness. I had repeated the wrongs done against me, repeatedly reviewed the lies that had been told. I focused on what I wanted to say and do. I had been consumed by bitterness.
Do you think Joseph did the same, remembering the actions of his brothers? Do you think as he sat in that pit he was thinking about the pain his brothers were causing him? I can definitely see in those early days feeling the many emotions that come with betrayal. But somewhere along the way he turned his heart to God and repented of his sins. No, He didn't cause the situation, but God probably needed to do a work in His heart.
Ask God for help. As soon as I read this passage, I knew that I needed God's help to speak peacefully. I started asking God for help, asking him to speak through me. I asked him to put his words in my mouth, to let my words be wrapped in kindness and humility.
I really doubt Joseph had much warm fuzz for his brothers in those early days. My guess is that somewhere along the way, God pierced His heart just as He pierced mine. Somewhere along the way, Joseph was probably confronted with the state of his heart. Somewhere along the way he stopped and asked God to help him forgive and speak peacefully.
Focus on God's faithfulness. I have no doubt that Joseph survived all those years of slavery and prison by focusing on God's faithfulness. Otherwise, how could he have forgiven his brothers and said, "Don't be afraid. Am I in God's place? (Genesis 50:19-20).
Throughout Scripture. we are repeatedly told to focus our minds on God, on his faithfulness, if we are to experience his perfect peace (Isaiah 26:3). Repeating God's goodness instead of the wrongs done against us produces a peace that covers our hearts, minds, and lives. I don't know about you, but I appreciate God's perfect peace so much more than the tumult of wrongs done against me!
You know, as soon as I started to see my role in the situation and asked for God's help to speak peacefully, my heart changed. I felt a peace that was missing in my life and remembered the power of forgiveness. It's an ongoing process to remove the root of bitterness that had grown in my heart, but I'm working on it.
God is working on me.
[ad_2]
Source link