News Blog, December 17: Man arrested after allegedly swimming across river to escape police; Cobram anti-drug raid; KDL luminaire output
[ad_1]
Gday Shepparton,
Max Stainkamph is back with you this Friday during the slow and relentless march to Christmas. Cricket doesn't start until 3pm today which is a little rude for the sake of my productivity, it's probably for the best.
We are running towards a high of 32 degrees today, and we don't expect too much cloud. Check back during the day for all the headlines of the day.
UPDATE, 4:05 p.m .: Bad news for stranded West Australians
Western Australia will be closing its borders to all other states and territories for Christmas, which means there will be nowhere in the world you can get to WA from without isolating yourself for 14 days. Read more about it here.
We will also log out of the blog for the day. I swear I have work to do and don't just kick my feet up and play cricket I promise.
Fingers crossed unlike me, you have plenty of time to put your feet up and watch cricket, or whatever tickles you on this beautiful arvo Friday.
UPDATE, 3:45 p.m .: Aaaaa and he's gone (and the KDL fixture comes out)
Marnus was fired for 103, which caused local boy Travis to cringe. My apologies for turning him on.
Also in the sport, the KFL released their draw today and Liam Nash wrote an article. As with the GVL, Sunday matches are all the rage for the 2022 season, and there has been a big change in the format of the Finals.
Check out Nashy's full rundown here.
UPDATE, 3:30 p.m .: Cobram drug raid, Marnus thumps and survives
First in Cobram – there was a big drug raid in Cobram this morning, with three people arrested and a bunch of items seized.
Check out the full story here.
In addition, Marnus Labuschagne recovered and was immediately caught by Jos Buttler … on a no ball. Cricket once again delivering absolute nonsense.
UPDATE, 3:10 p.m .: Cricket!
Locust 🙂
UPDATE, 2:45 p.m .: Get your booster doses, folks
Thom Monaghan and I leaned in to chat with GV Health CEO Matt Sharp earlier in the arvo to discuss the booster doses.
Dr Helen Roberts spoke about how important they are and what they mean a few days ago, but Mr.
Only 17% of those eligible have had their recall, and with Omicron floating around, he said the numbers are "too low".
Check out the full story here.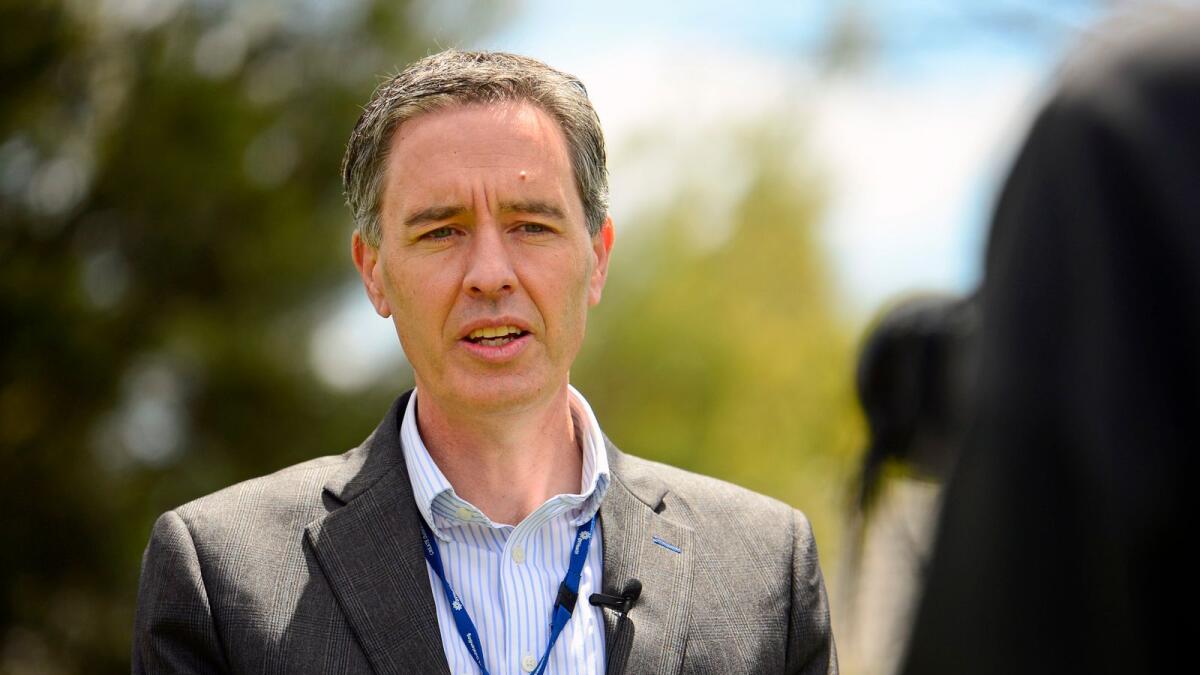 UPDATE, 2:30 p.m .: Man swims across river to escape police
Oh boy is that a wild story.
A man was followed by a police helicopter as he allegedly drove at 140 km / h before swimming across the Goulburn River and hiding from police in the bush.
He was one of eight drivers arrested in recent days. Check out the full story of journalist Monique Preston here.
(Plus, we're 30 minutes from the start of cricket!)
UPDATE, 1:30 p.m .: Exploration of the GV's kitchens
Any longtime blog reader will know I love a good John Lewis thread. LOVE them.
There's another one for you good people too, with a new initiative in the works for the past two years to showcase and celebrate the diversity of cuisine in Shepparton.
As part of a collaboration between Multicultural Arts Victoria, Greater Shepparton City Council and Mooroopna's POD Studio, eight women from Shepparton District from different cultures and generations were chosen to cook together and share recipes and stories to network local knowledge around sustainable food supply and healthy eating. .
It's enough to make me hungry just thinking about it – check out the full story here.
UPDATE, 12:15 pm: Kialla Companies "try before you buy" cloth diapers
Mention reusable diapers to parents of grown-up children, and they'll remember a formidable stack of white linens, terribly large safety pins, and hours of boiling, hanging, and folding them.
Rosa Ritchie spoke to Lauren Ivory, a mom to Kialla, who learned which cloth diapers worked for her, but couldn't find a company that sells them.
So they did. Check out the full story, which no shit, is a really good thread, here.
UPDATE, 11:15 a.m .: Recording amazing ATAR scores
There were some brilliant results at Shepparton after the ATAR results were released yesterday.
Georgia Rossiter chatted with students from across the GV, including Sarah Roberts from Notre Dame High School, who recorded an ATAR of 99.8.
Check out the full story here.
UPDATE 10:50 a.m .: Family violence on the rise despite falling crime rate
Journalist Gianni Francis took a look at the Crime Statistics Agency's crime report, which came out yesterday.
Greater Shepparton has the fourth highest offense rate per 100,000 population in Victorian local government areas in 2021, a 2.1% increase from 2020, while the rest of the state has seen a reduction overall crime.
He passed the rule on numbers – you can check what he found here.
UPDATE, 10:20 a.m .: School is out at Katunga South Primary School – forever
School is over in Katunga Sud – forever.
Officially goodbye last month with morning tea that was well attended by alumni, teachers and members of the school community, the last three students will say goodbye to each other on Friday afternoon.
Read Georgia Rossiter's story here.
Meanwhile, in Queensland, more mask rules are back after a small spike in cases after the border reopens.
UPDATE 9:15 a.m .: Coronavirus cases surge in New South Wales, stable in Victoria
Victoria announced 1,510 new cases of the coronavirus this morning, with seven deaths, but in rather concerning news, NSW rose to 2,213 new cases and one death.
NSW broke its own case record yesterday with 1742, and broke it again.
Over 127,000 tests have been done statewide as Omicron continues to climb and people – the vibes aren't good on this new variant. I am not a fan.
We don't know exactly how contagious it is and if it's going to give people more serious illness, but it's not good and the message is to get your boosters.
I'll talk to Matt Sharp about this later today.
UPDATE: 9:00 am: DAMA in place throughout GV, O'Keeffe rules out federal run
The big news this morning is that the Goulburn Valley is finally part of a DAMA – a designated area migration deal, which will make it easier for businesses and industries to attract foreign workers to fill labor shortages. -work.
This is something that had been planned since before the pandemic and was initiated by Federal Nicholls member Damian Drum.
Speaking of Nicholls, Greater Shepparton City Council Mayor Kim O'Keefe has ruled out a candidacy for seat in next year's federal election.
Check out this story here.
[ad_2]
Source link