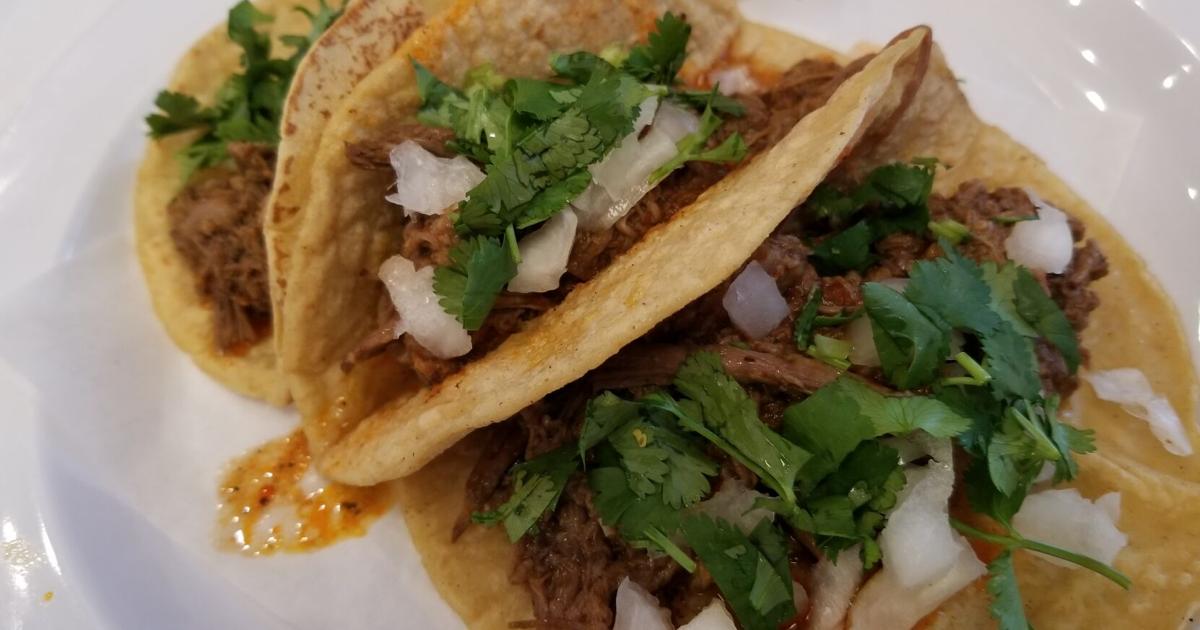 New Monterey's new taqueria is on a mission. | Culinary blog
[ad_1]
Some form of authenticity still works as a restaurant concept. Simplicity, in the form of a manageable menu, for example, is also a good approach.
Bringing the two into play is the goal of first-time restaurant owner David S. Rodas, who opened Mission 19 Taqueria just a week ago on March 11. Thus, new remains of Tutto Buono Eatalionia, the former tenant, are still on the walls. .
The restaurant occupies the corner of Lighthouse and Hoffman in Monterey, which might seem like a troubled place. The Italian kitchen closed during the pandemic and a previous dinner didn't last long. But Rodas and his team seem eager to defeat all curses.
The tortillas are homemade by hand. Birria simmers every morning, while marinating pork with pineapple is a good start.
The idea is not quite to build your own. Instead, you provide direction, selecting from a list of grilled steak, pork, birria, chicken, or a vegetarian option to start. From there, the decision trail goes from where to put it (taco, quesadilla, mulita, torta, etc.) to holding it there or making a plate.
The salsa and other toppings are in a covered DIY case. Everything is quite flexible and convenient. And there are other options, like bowls and a salad. Birria also comes in the form of a plate, which may be the best way to enjoy it. The meat is so delicate that in street taco form, the juices laden with earthy spices drip onto hands and plate in a glorious mess.
Certainly, this is not a bad thing.
Mission 19 Taqueria is at 598 Lighthouse Ave., Monterey.
[ad_2]
Source link