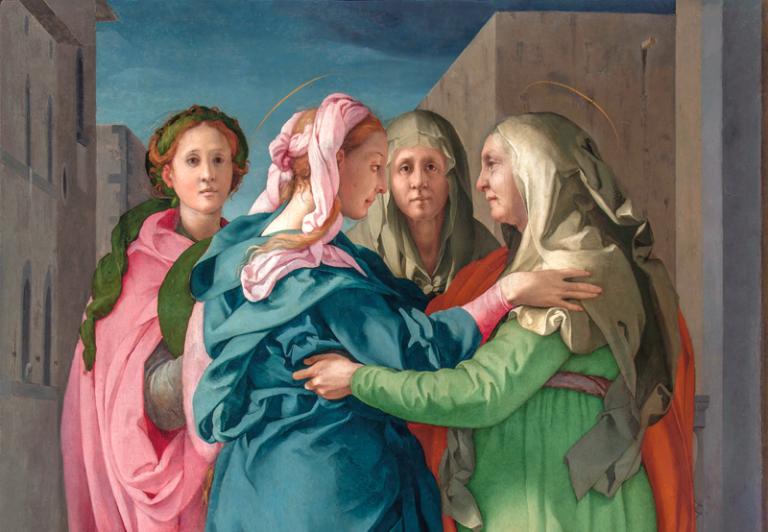 My favorite articles, essays and blog posts in 2021
[ad_1]
On Thursday, I will resume one of my favorite annual rituals: reflecting on common themes through our thirty most read articles in 2021 on The anxious bench. (If you can't wait that long for the reveal, we'll count them down on Twitter the day before.) But today I thought I needed to compile a different kind of list first: in reverse chronological order, my favorite articles, essays and non-Patheos this year's blog posts.
Note that some of these links may take you to a paywall before the articles themselves. But don't let that stop you from reading. Just take some of the money you saved by reading our free content at The anxious bench, and invest it in the work of other publications.
Farmer Victoria Reynolds, "Marie's song, " Plow, December 10, 2021
Although it comes from the Anabaptists of the Bruderhof movement, Plow increasingly presents a wide range of reflective Christian voices. Few things were more poignant than that of Victoria Farmer, whose experience with cerebral palsy drew her to Mary's story even before she converted to Catholicism.
Raimundo Barreto and João B. Chaves, "Christian nationalism thrives in Bolsonaro's Brazil, " The Christian Century, November 18, 2021
As the Trump era emerged, few religious topics attracted as much renewed academic attention as Christian nationalism. (For example, a best friend of mine at Bethel spends his spring sabbatical on the subject.) But Barreto and Chaves reminded me that there is nothing uniquely American about this movement, especially since 'it is taking root among evangelicals like those who support Brazilian President Jair Bolsonaro.
Eleanor Parker, "The never ending process, " The story today, November 2021
Historians spend a lot of time trying to convince non-historians that there is nothing wrong with historical revisionism. Typically, this argument quickly turns into "schools of thought." What I liked about the article by medievalist Eleanor Parker is that it made it more personal: "being confronted with my own mistakes…. Living in a culture that rewards nothing more than black and white certainty and inflexibility of opinion, it's also good to remember that we can change our minds.
Hannah Dreyfuss, "The way to freedom, " ProPublica, October 24, 2021
Perhaps the most difficult reading on this list is the most essential, at least for those of us who work in Christian higher education. Three years after reporting on problems with online education at the University of Liberty, ProPublica returned to Lynchburg to investigate sexual assault and the cultivation of purity at one of the nation's largest Christian institutions of higher learning.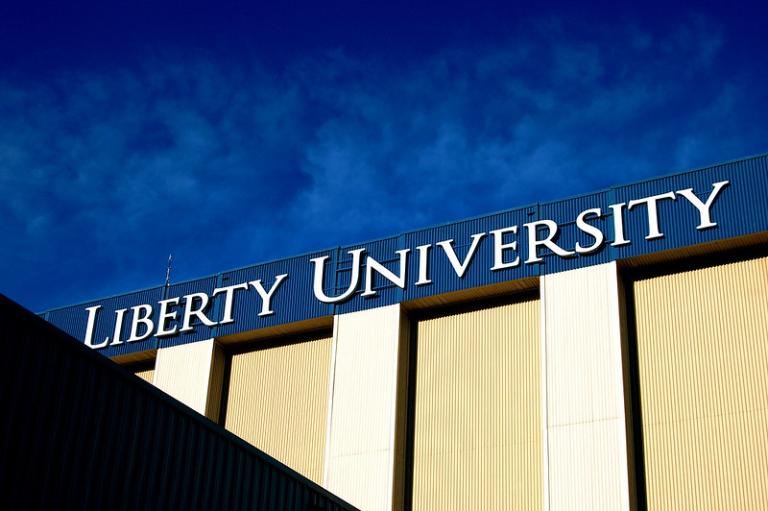 Will Bardenwerper, "Minor threat, " Harper's, Oct 2021
When i teach History and politics of sport Next spring, I'm sure I'll have students read Bardenwerper's lengthy report on minor league baseball – and not just because it features the Appalachian town where my parents lived for almost thirty years. "Minor Threat" examines how sport is woven into the fabric of American economic and social life, and what happens when that thread is suddenly pulled out.
Raymond Haberski, Jr., "Never forget what?", United States Intellectual History Blog, Sep 11, 2021
There were hundreds of 9/11 essays to choose from, twenty years after those terrorist attacks – and less than two weeks after the American war in Afghanistan came to an abrupt end. But if only because it's set in the Midwest, my favorite was Haberski's. While her analysis of the Indianapolis commemoration is geographically remote from the targets of the 9/11 attacks, she gets to the heart of the matter: the meaning of war and how we remember it.
Tish Harrison Warren, "Why we need to start talking about God, " New York Times, August 22, 2021
It's one thing for an Anglican priest to gain a second Book of the Year Award of Evangelicalism's flagship magazine, but it's even more impressive to me that Tish Harrison Warren spends part of his time thinking about God in front of such a secular audience as the readership of the New York Times. (The two halves of this description also match Esau McCaulleyWhether it's fighting abortion or defending poetry, its newsletter is always nuanced, pastoral, and honest – beautiful orthodoxy, indeed.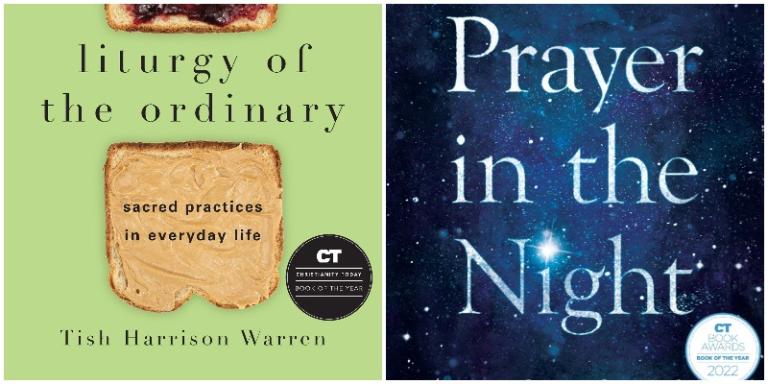 Mark Schwehn, "Plague Theology, " Running, August 5, 2021
It's a difficult thing to launch a new publication in 2021 – especially one that aspires to "be free, dynamic, divergent and civil" – so I hope many of our readers will. support the work of Running. Indeed, I am tempted to highlight one of the many pieces Anxious Bench contributors have posted for editor John Fea, one of the founders of this blog. But given how COVID has amplified the issues that Running tries to address, a good place to start would be this essay by a historian and educator whose work has deeply influenced Fea et al.
Samuel Goldman, "The pandemic killed the common good, " The week, July 21, 2021
Having offered my fair share of appeals to the "common good" over the years (for example, the fourth chapter of this book), I enjoyed Goldman's COVID-era criticism of such rhetoric. "Under these circumstances," he concedes, "the cause of the common good seems quite powerful. But there is a problem: we do not agree on what that implies…. Even when sincerely deployed, it is too broad, too judgmental, and too questionable to persuade anyone to change their behavior.
Daniel Silliman, "The NDAs have kept these Christians silent. Now they speak out against them, " Christianity today, July 7, 2021
In the same year, historian Daniel Silliman published a well-received book on evangelical fiction, journalist Daniel Silliman continued to investigate how churches and Christian organizations cover up abuse. In this July article, for example, he drew on his historical training to add legal context to his reporting on the abuse of nondisclosure agreements.
Nick Bryant, "Once the future, the United States now captive of its past, " BBC, June 17, 2021
Maybe it's just that I'm an American who studies Europe, but I've always enjoyed reading European commentaries on America, like this reflection from the BBC correspondent in New York. ("O wad some Pow'r the giftie gie us," wrote a European, "To see us as others see us!" ") When Bryant" came to [the] In America as a wide-eyed teenager in the mid-80s, one of the things that won me over about America was its concern for the future. Almost four decades later, I am struck by how much he remains a prisoner of his past. "
Diana Butler Bass, "White evangelicals after Trump? And now?", CNN, May 17, 2021
You need to read past the title in this case – and perhaps the author's name. Because if Bass is a vocal "ex-evangelic" who doesn't hesitate to criticize white evangelical support for the 45th American president, this piece is in fact a poignant reflection on what is. Well about evangelism … or, at least, what was lost of the evangelism that shaped Bass earlier in her life: or, as she puts it, "what it used to be and could be at new ".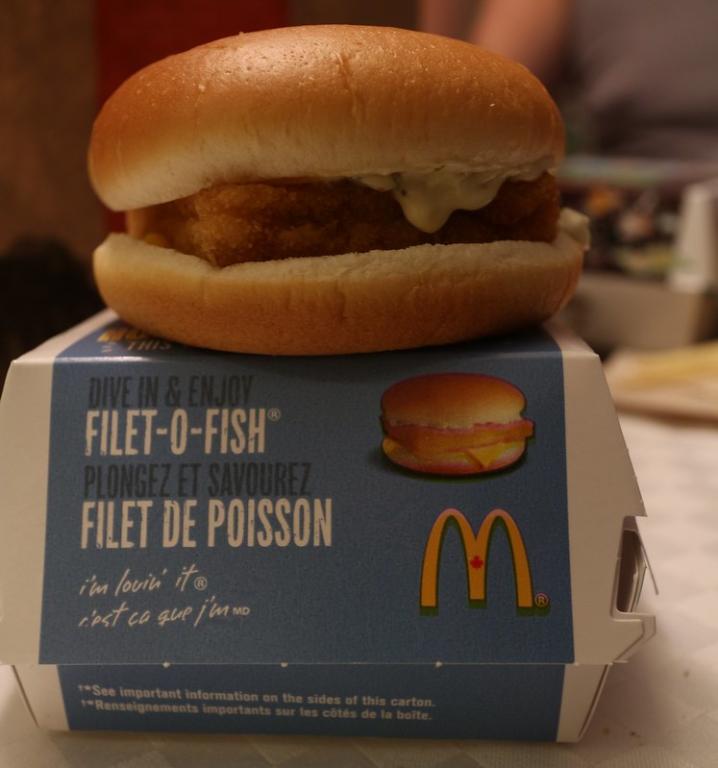 Jane Hu, "Why Filet-O-Fish is my gold standard for fast food, " New York Times Magazine, April 20, 2021
I try not to repeat the posts on this list, but I will expand this self-imposed rule enough to include a short essay that helped me see something very familiar through a very different lens. "Born of an attempt to market fast food to as many people as possible," my favorite McDonald's sandwich "has since been claimed by everyone from Chinese-American fish lovers to observant Muslims to everyone. those who have taste. "
Mitchell Atencio, "Do you like to pay for war? These Christians refuse, " The travellers, April 12, 2021
I regularly discuss conscientious objection in my world wars classes, but I hadn't realized that some Christians "believe that Jesus' instructions on nonviolence extends to their finances."
Alex Morris, "For these young evangelical activists, facing the climate crisis is an act of faith, " Rolling stone, March 21, 2021
A startling story from one startling source, Morris's profile of evangelical climate change activists finds them motivated by their faith to act as missionaries within their own churches, where they say to older Christians, "You taught me to love God. You taught me to care about justice. Let's do it. "
Derek H. Alderman and Joshua FJ Inwood, "How black cartographers put racism on the map of America, " The conversation, February 23, 2021
"Dedicated to unleashing expert knowledge for the public good" The conversation has become regular reading for me this year: a regular opportunity to learn not only from fellow historians, but also academics from other disciplines. Here, two geographers discuss how early 20th-century civil rights activists used 'counter-mapping', posting visualizations of data on lynching and other injustices to 'produce another public understanding of the facts by putting highlight the experiences of oppressed people ".
Jen Holmes Curran, "Does prayer work?", Reformed newspaper, February 14, 2021
Asking his titular question, warns Curran, a pastor in Grand Rapids, MI, "betrays that we think of prayer as technology. We imagine God as some sort of cosmic machine. Instead, she concludes, in an article published on Valentine's Day, that "prayer is less mechanical than love."
Emma Green, "Betray your church – and your party, " Atlantic, January 28, 2021
For my money (and I'm paying this subscription), there is no better magazine than Atlantic. Not so vast that it cannot focus on such essential issues as state of democracy in the USA, Atlantic also does better than any other mainstream American periodical at taking the role of religion in public life seriously. I hope that will not change with Emma Green's departure, who began the year by profiling Adam Kinzinger, the evangelical Christian and Republican politician who voted to impeach Donald Trump after January 6 and sits on the bipartisan committee investigating the insurgency.
---
If you enjoyed the mix of topics and perspectives gathered here … note that I do this kind of curation almost every weekend on my own blog, The pietist schoolboy.

[ad_2]
Source link