Mariner of the Seas Live Blog – Day 4 – San Juan, Puerto Rico
[ad_1]
The next leg of our port visits takes us to San Juan, Puerto Rico, but not until a bit later.
The schedule is in San Juan later in the day, so the first half of the day is more like a day at sea.
I started off as usual, grabbing a cup of coffee at Starbucks and heading up to the pool deck. The morning breeze and lower temperature make sitting in the Adirondack chairs my favorite spot on Mariner of the Seas.
The Crown and Anchor Society's high profile event was held at the Royal Theater today.
The Top Tier event is where the ship's staff thanks the cruisers on board with the most loyalty points. It's nice to be recognized as a loyal customer.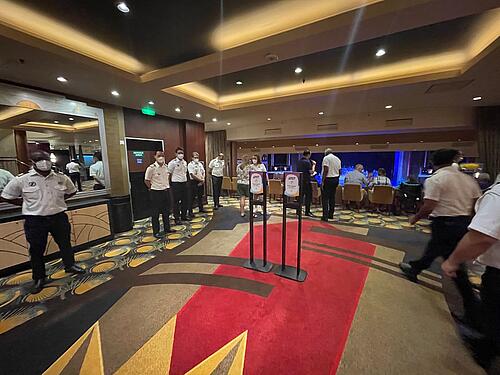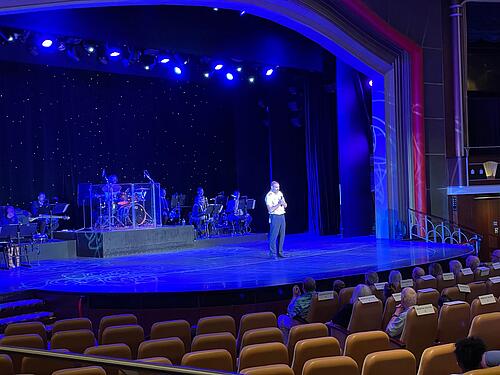 Immediately after, we went to Cafe Promenade for a "pizza brunch" event, where chit chatted with a slice of Sorrento pizza.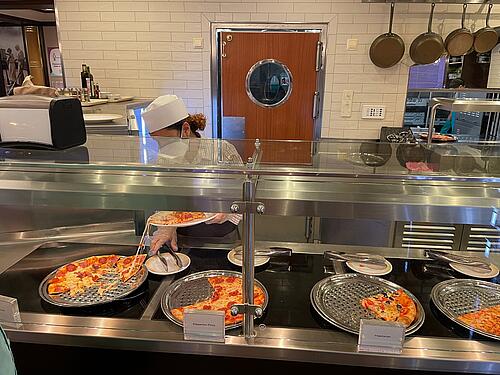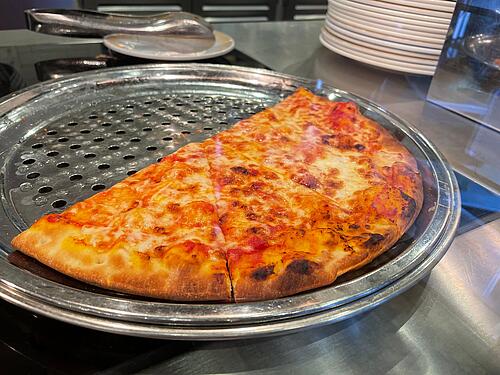 After the event, we headed to the main dining room for lunch.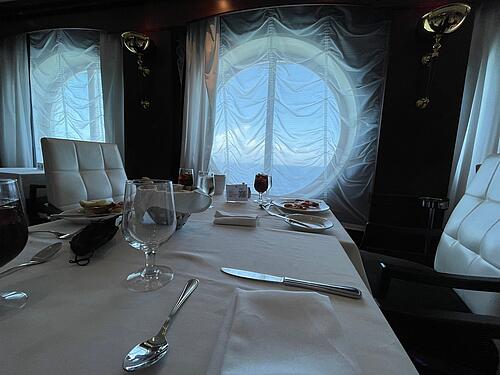 Since we weren't expected in San Juan until later that afternoon, I decided a siesta was a good idea.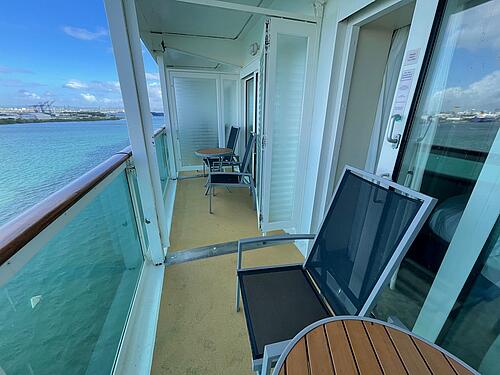 Mariner of the Seas arrived in San Juan around 3 p.m. and docked downtown.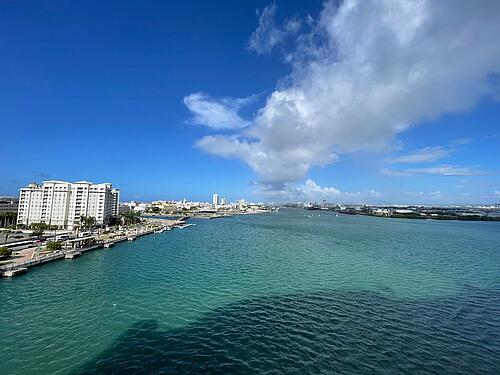 We didn't have a tour booked, so let everyone disembark first, then jump ship to begin our explorations.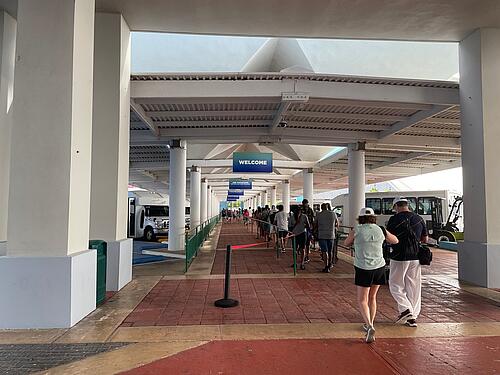 Read more: 7 ways to have a great time in port without a cruise ship shore excursion
It is very easy to walk around San Juan as the ship docks downtown and Old San Juan is quite small.
We walked from the ship towards the two Spanish forts, stopping along the way whenever the kids spotted a stray cat.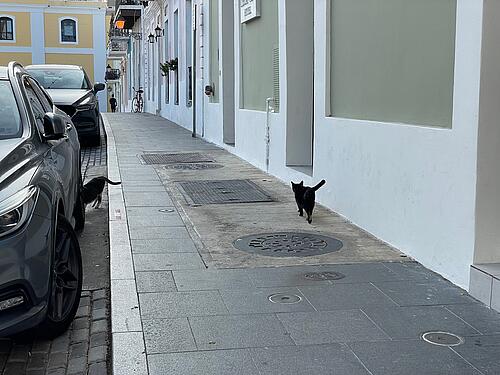 Even at 4pm it was still really hot so when we got to El Morro it was great to have a really strong breeze to cool off.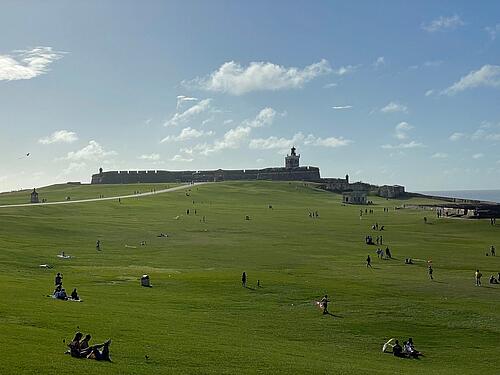 We wanted to have dinner in San Juan and tried a restaurant we had been to before but they were full. They recommended La Mallorquina, which happens to be the oldest restaurant in San Juan.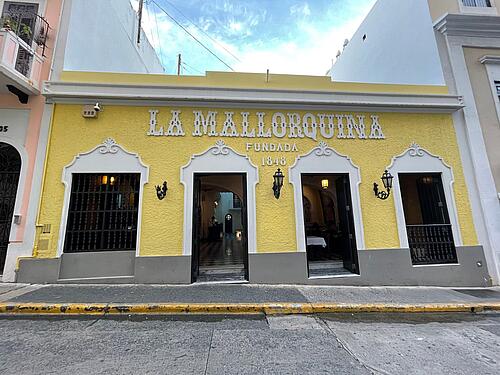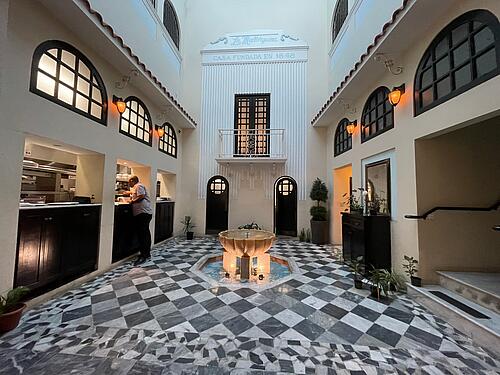 Their menu was mostly Puerto Rican food, but they had just enough variety for the pickiest eaters to enjoy.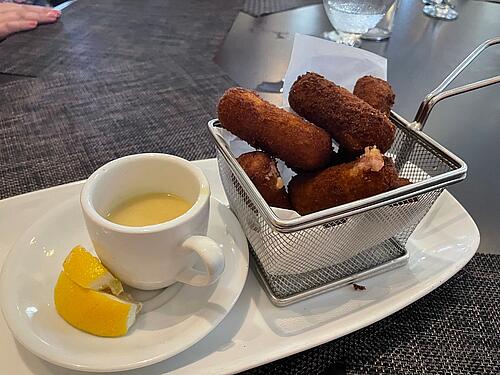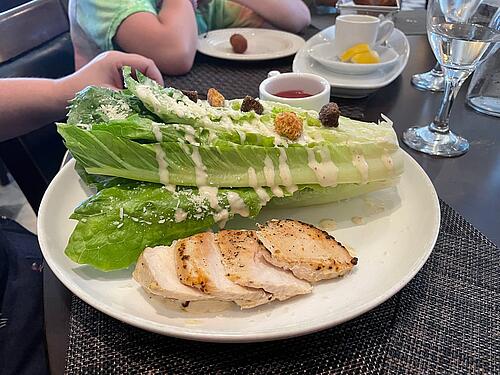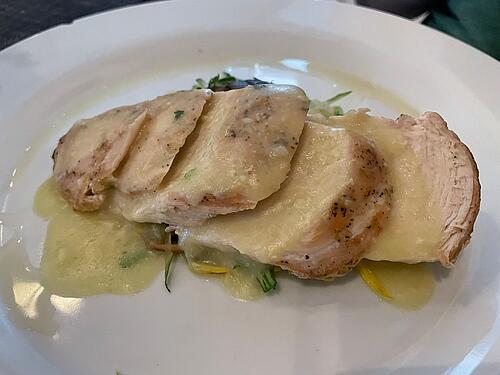 I went with mofongo, which is made with fried green plantains that are then mashed with garlic and topped with your favorite type of meat.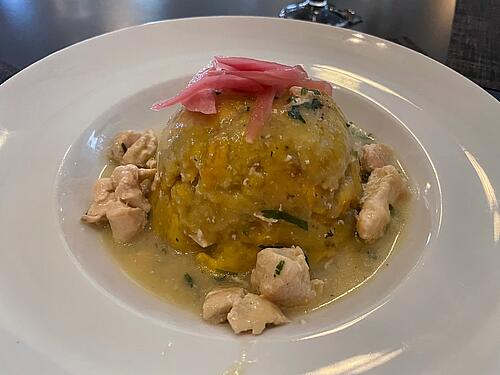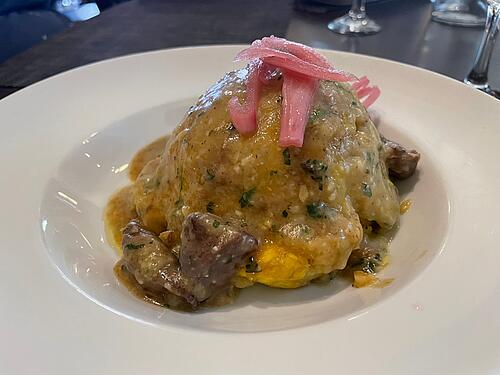 Once the sun went down it became much cozier outside. We took the kids to Himalaya Ice for an ice cream before heading back to the ship.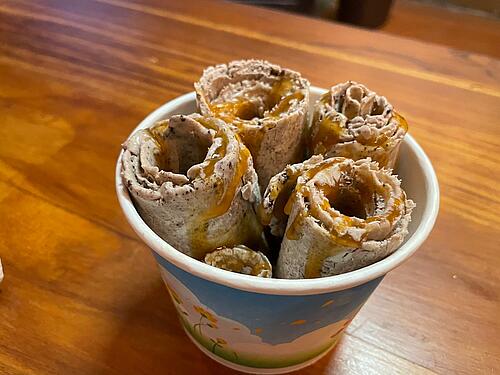 Back on board, we went to watch sailaway. Whether you sail inside or out, San Juan is very pretty. As it was dark, we were able to see the city lit up as we left.
We ended our evening with music in the pub.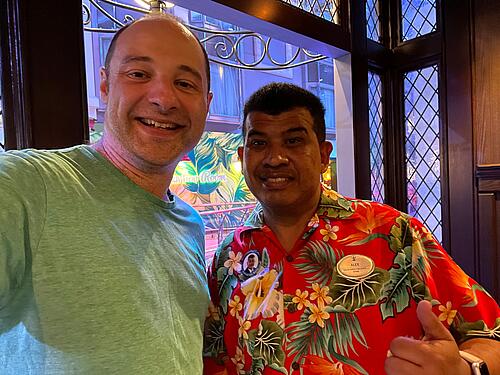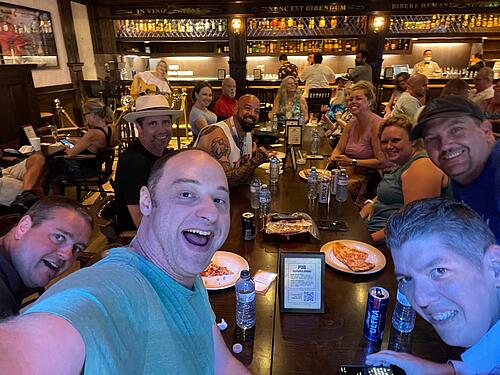 Tomorrow we will be in St. Kitts.
[ad_2]
Source link