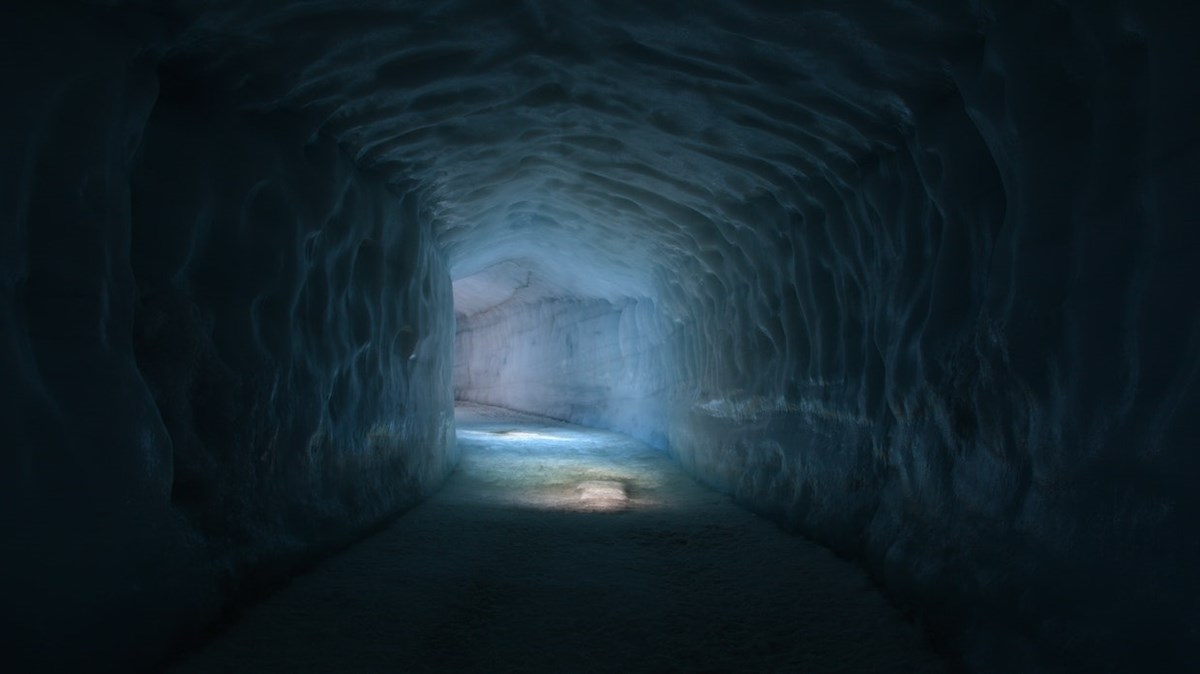 Innovating in times of crisis | Jesus' Creed
[ad_1]
Rhonda
She always brought children's socks and soft toys to church. She munched on ice cubes during the service like popcorn at the movies. She always sat in the third row of a 1,000-person auditorium, and every Sunday she stacked these new packages of socks and toys around her, gently handing them out to anyone interested.
When she wanted to say hello to the pastor, of course, I did. But only that, as long as we do it quickly.
"Hello, Rhonda! I say faithfully. "It's so good to see you this morning! "
"Thank you, Pastor Ben! She answered faithfully with her Texan accent. "Glory to the Lord! I am so happy to be here. And it made me smile as I ran past. Pastors cannot be pinned during go-time; we have a service to provide.
The senior pastor Sunday mode controlled my affections and thoughts each week. Who is making announcements today? Are they still here? If they don't show up, where is our backup? And where are the elements of communion? Who makes projector slides today ?!
Providing beautiful and inspiring Sunday services was productive, and it provided weekly opportunities to meet briefly and savor the flavors of artificial belonging. Ignore the pervasive stress and anxious haste. It's just a necessary evil of the church.
The staff and I had little room to be with anyone. We barely had time to listen. I couldn't speak honestly with people or learn from them. The cultural expectation for me, the pastor, was not to love or nurture a gracious life together by transforming the community; my job was to lead, recruit, manage and produce something remarkable. We have redefined love as kindness.
Did you know that the Latin root of the word "kind" means "ignorant"?
Loving Rhonda meant treating her kindly while dealing with responsibilities that seemed more important, and our frenzied haste and worry made for the simulation. It was bitter, but we learned to digest it every week. That's all we knew.
Proverbs 27: 7 suggests that the well-nourished person is not even interested in honey, but in one who is starving, even the bitter thing tastes sweet. We were involuntarily starving.
Then COVID shattered everyone's Sunday service strategies and ushered in an exciting time of innovation, but reasons to celebrate have remained rare in my pastoral world. Micah Dodson is the coach of a church planter serving in the Pacific Northwest. Reflecting on that moment, he said, "Right now some pastors who are trying to 'fuck themselves' are tearing their hair out, but many church planters are stunned. We can literally try anything now.
Without too much hair to pull, I finally had to let go of the "how to get back to normal" questions and start harboring an enticing and disturbing thought: Why go back?
Tell a carpenter to build houses without tools, wood or hardware. Why go back there? Here's why: Because Sunday service is where our tools, lumber, and gear exist. This is where we build the ministry and get things done.
But for real – what was going on in the life of Rhonda's church? In the lives of others? Where was the Jesus who always healed in that "no more bricks!" no more bricks! church lifestyle? I preached the life and transformation of Jesus every weekend, but my weekly calendars and to-do lists revealed an obsession with effective, efficient, and properly staffed Sunday service teams and techniques.
Our precious.
Fast forward to summer 2020, when my weekly pastor's calendar is empty. If Sunday services are not taking place this weekend, what am I going to do this week? Instinctively, perhaps carried by the Spirit, I thought I could at least hang out with people until we got back to business (a word I choose with sadness).
So, I stacked the program with personal meetings in my backyard. We were sitting eight feet apart and a campfire was burning between us: take this, COVID! These times were spent in processing, in prayer and in listening – no agendas or explicit goals, just being with each other.
Feeling isolated and deeply depressed one day, not knowing what to do, I called Rhonda to ask if she wanted to go out. When she got into my truck, she kindly gave me three packs of socks and some soft toys for my children.
We sat in a city park and talked about childhood. We talked about the abuse we had suffered and the trauma we had survived. I learned that she quietly suffered from agoraphobia all these years. I would never have known, and without the disruptions and innovations of the past year, I still would not have known.
We cried. We spoke honestly about Jesus and shared things we had learned from the scriptures over the years. After two hours, we decided to go down to the store to do the grocery shopping. So simple and really sweet – so tov.
And then came the Zoom Church…. Ouch! First, we 'broke new ground' by simply trying to recreate our traditional Sunday service online. I heard that some groups found it successful, but we weren't one of those groups.
For us – a bunch of hurt and confused Portlanders – Zoom worked well for conversation and connection, but terribly for sermons, songs, and all the other Sunday service stuff. So we gave up on other attempts to preach on Zoom and started podcasting sermons. This removed the time constraints of Sunday morning and offered the freedom to discuss a more biblical context; my teaching has moved away from effective proclamations and community conversations.
Our sermon teaching podcast was posted (and still does) every Friday, so people could listen in before meeting on Sunday. The pressures of Sunday service have all but evaporated. Our Zoom meetings and our yard gatherings have become times of scripture processing together as a community. My friends in the education world call this the "reverse learning" model – where we engage the content first and then come together to process it.
At first, these changes seemed like temporary placeholders until things returned to normal. But then a new transformational experience began to take place. It was, and still is, something new to each of us, and some in our church have attended average American church services for over 60 years.
Grandma Sue, an elder in our church, now teaches me about Jesus through her observations of living with his neighbors and grandchildren and through her prayers for our church. She teaches us all about Jesus and the Spirit of God without intending to.
"Most events are unplanned," says great pianist Page McConnell, and that's our experience. Unexpected, unscripted, but truly eventful gatherings rooted in Jesus' story began to change us as a people. It changes me.
One of the youngest, Jake C., feels his foundations changing: "I have been Jesus since I was a child. I have been in Sunday services all of my life. But last year… I never thought about God so much or talked about Jesus and the scriptures so much, ever.
Jodi H., who prays with us and for us each week, now describes an expanded vision of God. Her perception of herself is also changing, "and that also changes the way I see all of my neighbors," she said. We all agree that the same thing happens to us.
During Bible school and my first decade in ministry, I learned that the church is a stool with three essential legs – 1) good preaching, 2) good music, and 3) good ministry for children. Do them right, they said, and the rest falls into place. These are the tools, wood, and materials needed to build something great for Jesus.
But what if this three-legged building pattern is mostly bitter, even though we can digest it and call it sweet? Sometimes I wonder if we "received the gospel in vain" or if we received the good news of Jesus without significant effect.
While driving through Montana, I once saw a Winnebago bumper sticker that said, "The journey is the destination." How we live together matters most. Before COVID, we were more destination oriented (especially me). Today my church and I take care of the journey itself as our primary "destination," learning to love and learning to suffer and serve alongside Jesus. Learning is better than winning.
No emergency. No problem. Lots of friendliness.
Every Sunday now, Rhonda comes for breakfast with my family, and she always brings new packages of socks and toys for my kids and the other kids. She always eats ice cream like popcorn wherever she goes. (Turns out she is anemic and the frozen snack is a doctor's order.) She continues to share her life and ask deep questions, revealing the wisdom of God gained through deep experiences of suffering and pain. 'love. Rhonda changed everything for me.
Pastors and friends – we will all innovate in the next few years, and we can innovate towards a smoother and fuller life or towards a bitter but familiar death. However, our ability to hide bitter things is rapidly diminishing. And I have a hundred other thoughts swirling about it all, just like you, but it's time to run.
Rhonda and I need to stop by the drugstore and then do some shopping.
ORGANIC :
Dr. Ben Tertin is a pastor and teacher who helps run Tov Communion, a house church in Portland, OR. He is the author of a children's book on adventure and a podcaster who enjoys the outdoors and his German shorthaired pointer, Daisy. Her latest project is a children's storytelling podcast called Camp Adventure.
[ad_2]
Source link