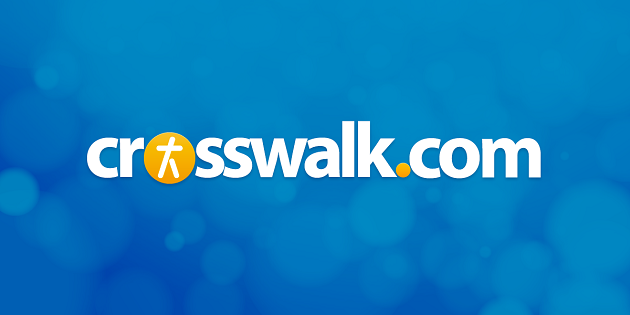 I kissed Christianity goodbye – Dr. James Emery White Christian Blog
[ad_1]
In the late 90s, Joshua Harris burst onto the Christian scene with a book titled I kissed the meeting goodbye, a treatise on courtship and courtship. The book sold millions and made him, in one observer's words, an "evangelical boy." At 29, he became the senior pastor of a mega-church in Maryland as well as a main actor in Sovereign Grace Ministries.
But when this movement was torn apart by, among other things, accusations of systemic cover-up of child abuse, it found itself "deconstructed."
The idea of ​​"deconstruction" is when you look at what has been "built" in your life in terms of faith, belief and lifestyle, and then you take the time to "deconstruct" it by examining what you believe. and kiss now.
For some, the term "deconstruct" can mean the complete rejection of Christianity while others describe the process as the rejection of certain cultural beliefs associated with Christianity. Thus, "evangelicals" can mean both those who have rejected the label "evangelical", aspects of the evangelical subculture, the evangelical church, or those who have completely rejected the evangelical faith.
But now back to Harris …
He left the ministry in 2015, and in 2019 he announced that he no longer identified as a Christian and that he and his wife were in the process of getting divorced. He said News week that it was the problems in his church and the mistakes he made as a church leader, among other experiences, that led him to stray from Christianity.
As Harris put it, "It was all part of my deconstruction process – questioning the things that I have built my life around.
Besides Harris, other high-level evangelical leaders who recently publicly announced their "deconstruction", either in part or in whole, include former Hillsong cult leader Marty Sampson, Baptist preacher and son of theologian John Piper, Abraham Piper, elder Desire God writer Paul Maxwell and Kevin Max of the Christian pop group dc Talk.
As Carl Trueman noted, over time people lost faith. The difference is, "now it's used with this pseudo-intellectual language of 'deconstruction' to describe it. It's old thought wrapped in trendy postmodern language.
I find it a bit dismissive, but no matter what it's called or described, there seems to be a lot of it. This has led many parents to a new season of interest in methods of effectively transmitting the Christian faith in the midst of a post-Christian world that is at war with having the faith.
It has also led many church leaders to think deeply about what it is about the church that is causing so many to disengage, largely out of disillusionment.
The good news? There is new research on what distinguishes effective parenting in terms of transmitting faith. Also, the church can look at what's causing so much deconstruction and fix it in a, well, constructive way.
Okay, this is where I stop. It was a shameless take to get you to consider signing up for the 2021 Church and Culture Conference where, I might add, an entire session is devoted to this question: what parents can do, and what churches can do. , about the wave of deconstruction.
We will also address the burning issue of gender: how churches should engage with transgender issues and what parents and religious leaders need to know about the new wave of 'rapid onset gender dysphoria' in adolescents, in particular. especially young adolescent girls. . Throw in sessions on the realities of the post-COVID Church and the dynamics of actually having an online campus, and I hope you see some time well spent.
It airs live on Thursday, September 23, but available to registrants for an additional two weeks upon request. Click HERE to register for the conference and get more information.
James Emery White
Sources
"I kissed Christianity goodbye: the rise and fall of the hill of Mars" Christianity today Podcast, listen online.
Carly Mayberry, "Josh Harris Launches Class on Deconstructing Faith, But Some Theologians Question His Motivation," News week, August 13, 2021, to be read online.
About the Author
James Emery White is the founding and principal pastor of Mecklenburg Community Church in Charlotte, North Carolina, and the assistant professor of theology and culture at Gordon-Conwell Theological Seminary, where he also served as their fourth president. His latest book After "I believe" is now available on Amazon or at your favorite bookstore. To take advantage of a free Church & Culture blog subscription, visit ChurchAndCulture.org, where you can browse past blogs in our archives and read the latest news on church and culture from around the world. Follow Dr White on Twitter, Facebook and Instagram @JamesEmeryWhite.

[ad_2]
Source link