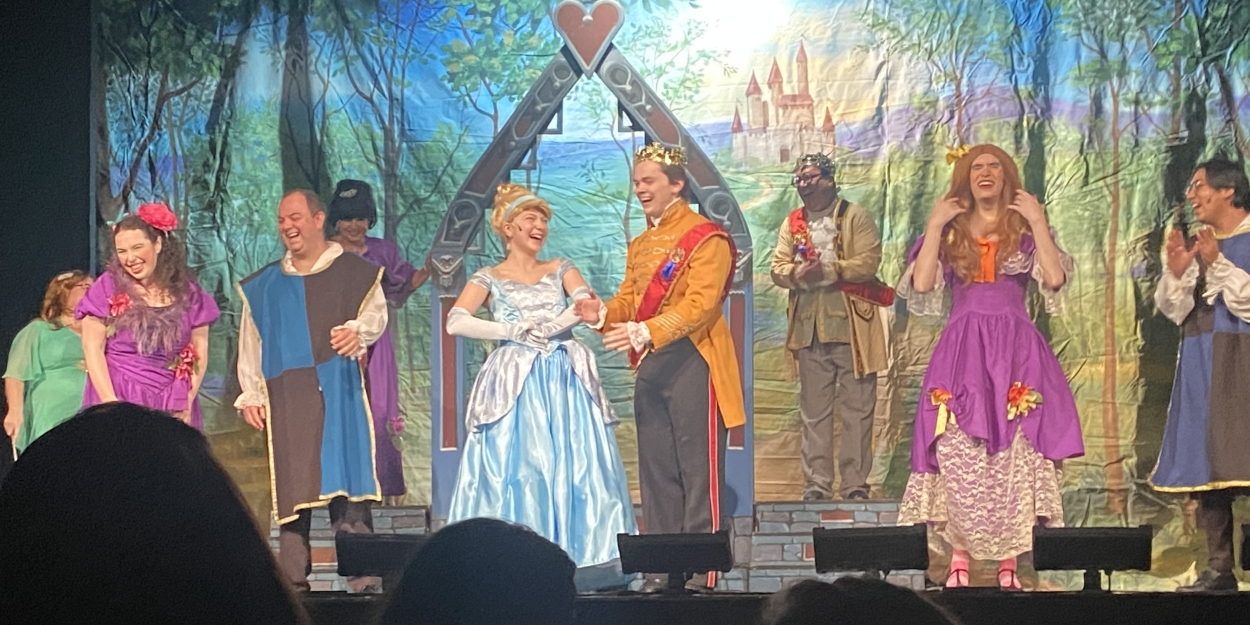 Bring a fairy tale to life
[ad_1]
Before my days when I found my passion to be on stage, me, at three years old, it was my routine to find the Cinderella VHS tape. The film was on our television daily, and I sang and danced to it. Eighteen years later, I got to play the princess herself in the Plaza Theatricals production of Cinderella in early 2022. What's even more exciting is that we'll have more performances throughout May.
Our production is from the Prince Street Players edition, which meant there was a whole new set of songs to learn that I had never heard of before. However, it followed the same structure and storyline as any other version of Cinderella– a young girl lives with her stepmother and her evil stepsisters, a prince has a ball, a fairy godmother gives the girl a dress to wear although the magic runs out at midnight, the prince reunites with his glass slipper and uses it to find the young girl he met at prom, and both live happily ever after.
Since this story is so well known and loved, it was important to me that my portrayal of Cinderella bring nostalgia to audiences of all ages. I was able to wear a blonde wig and costumes with parallels to the classic waltz disney Movie. As much as I wanted our show to resonate with audiences due to its popular nature, I knew I wanted to add my own vision and originality to the role. I thought it was super important to flesh out Cinderella's backstory with her parents as well as her feelings for her stepmother and stepsisters and her desires for the rest of her life. I also thought about my posture and body language, as I was playing a role that lived in a different time and had a different lifestyle than mine.
My favorite thing about our performances so far is how the different audiences responded to us and what we did on stage. Throughout the show, we have various participation opportunities for people of all ages. We had a song they were welcome to sing and dance with us from their seats, Prince Charming came into the audience and let different little girls try on the glass slipper before he found Cinderella, and there were even some "yes" or "no" questions posed to the audience for them to answer. In a way, it was kind of a "choose your own adventure" for the audience as they had the option to just sit back and enjoy the show or be part of the story with us.
Also, every time he arrived just as the prince was about to put the slipper on my foot, I would hear kids in the audience saying things like "Please put the slipper on!" and "I just know it has to be okay this time!" As an actor on stage, it's common for a performance to be fueled by the audience, and this show is a perfect example of that. On the contrary, their enthusiasm and hope added stake and urgency to everything I was already feeling on stage.
It was so nice to see how much this story meant to the audience and I'm so glad I was able to bring this fairy tale that so many people love to life! Seeing how much that meant to different kids reminded me of myself and I really wonder if another little girl from that audience will now dream of being on stage and be able to play that role one day too.
[ad_2]
Source link