Brilliance of the Seas Live Blog – Day 3 – Costa Maya
[ad_1]
The stopover of this cruise takes us to Costa Maya, Mexico.
Brilliance of the Seas was due to dock around 8am, and not everyone on board was until 4:30am, which gave us a full day of fun ashore.
We docked on time and the gangway opened shortly after.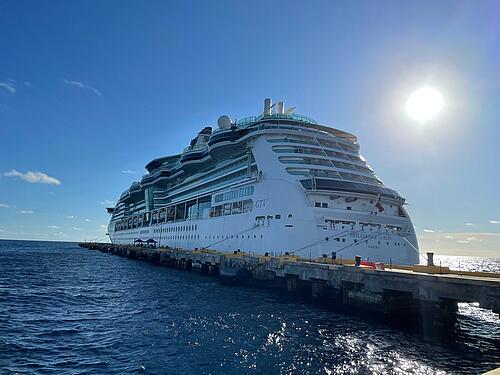 Going into this cruise, I had no plans of what to do in Costa Maya. I usually visit the Maya Chan resort, but I'm going there next month when we visit Wonder of the Seas.
RoyalCaribbeanBlog reader Steve Wilson stopped in Costa Maya the day before while cruising Adventure of the Seas and was going to try an all-inclusive resort in downtown Mahahual (that's the name of the nearby village of Costa Maya) which announced itself as limiting the number of guests.
With my friends aboard Brilliance, I decided to give this place a try.
To reserve a spot, you must email Jamie through his website. A few emails and a PayPal deposit, and we were all set.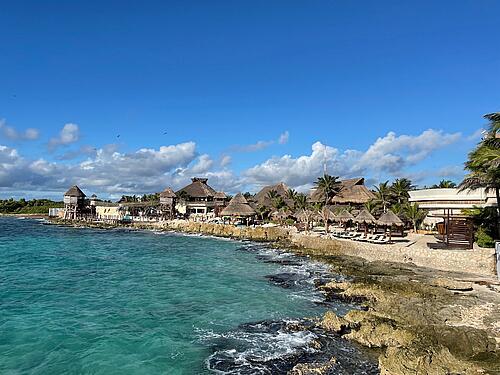 Jamie's at The Blue Reef Hotel is approximately an 8 minute taxi ride from the harbor area.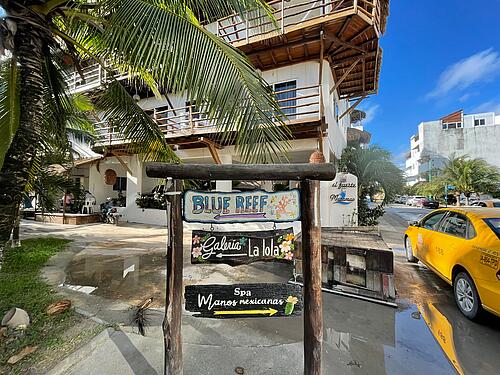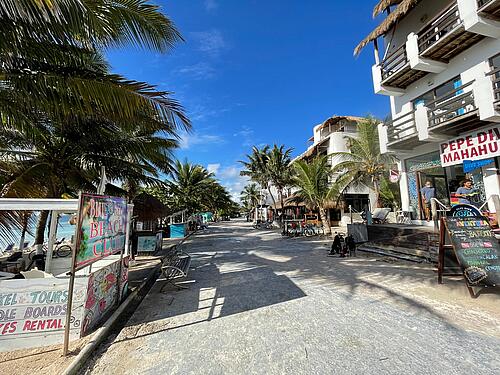 The Blue Reef is a hotel located on the beach, and Jamie's is basically operating the restaurant that spans the beach. Judging by the neighbors, many other hotels seem to be doing the same.
We arrived at the beach a little after 9am and were greeted by Martín, who showed us to our sunbeds located under a large tent/palapa.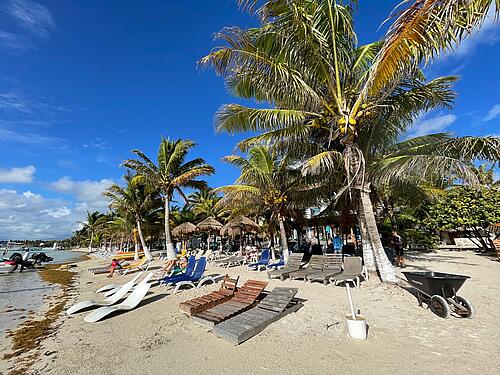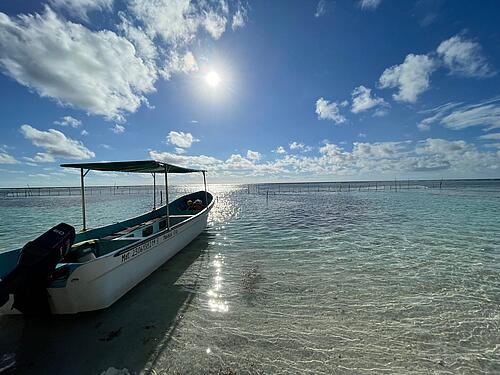 Like every other all-inclusive resort I've been to, there's a main server that you deal with and who takes your food and drink orders.
Your admission gives you access to the beach, as well as the entire food and drink menu.
The hotel has a rooftop swimming pool which Martín said was also open for our use.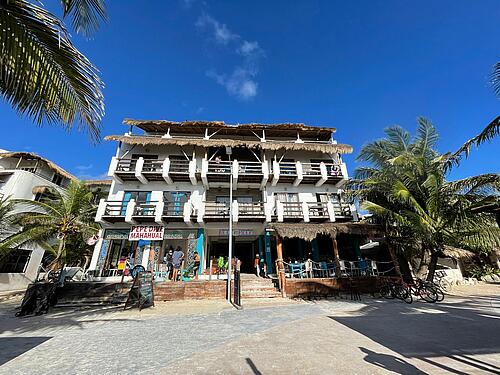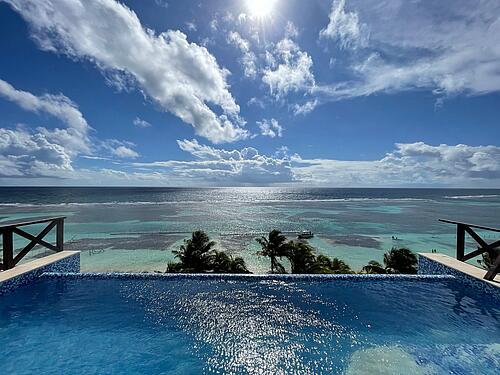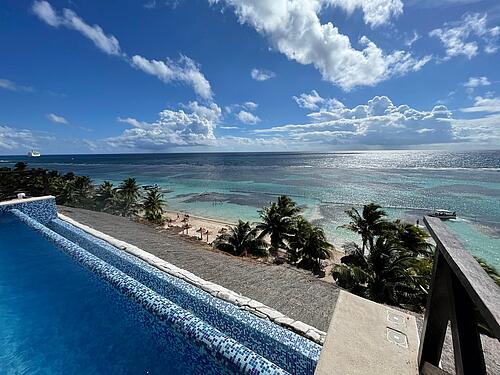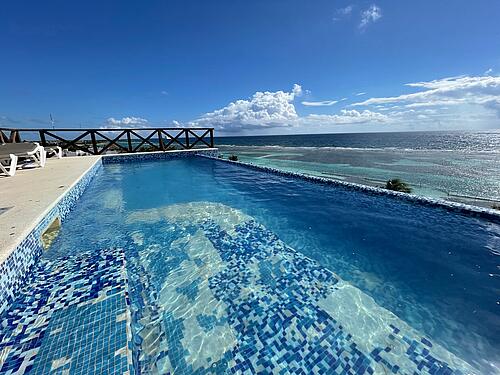 The ocean is quite shallow near the beach, making it ideal for wading. Netting is set up around the beach to limit the amount of seagrass landing, which has been a real problem over the years for Costa Maya and Cozumel.
Luckily the sea grass wasn't bad today with very little washing ashore.
The service was excellent, although it didn't hurt that there was only one cruise ship in port. We rarely had to wait to receive an order.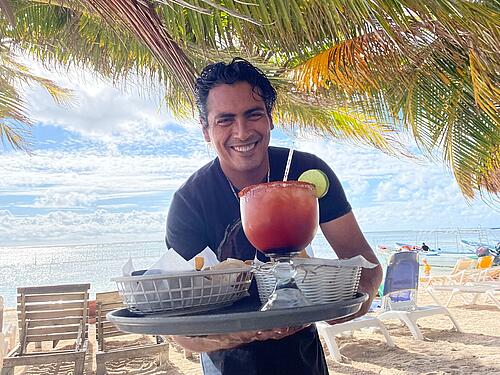 The food had your typical Mexican fare of quesadillas, fajitas, tacos and more.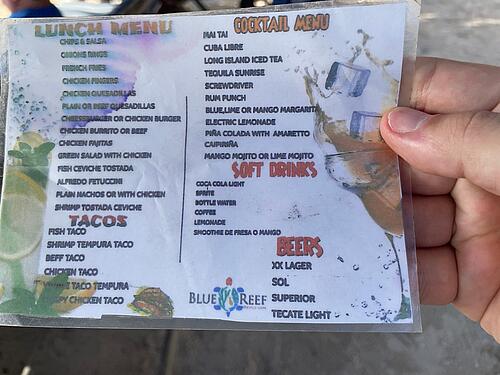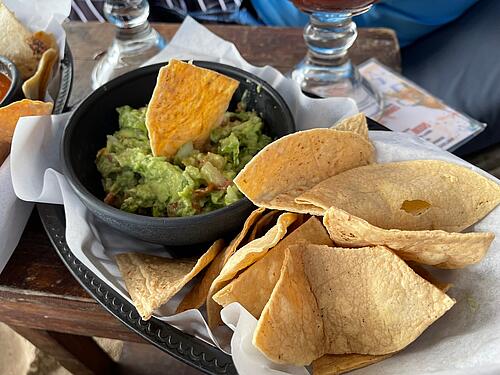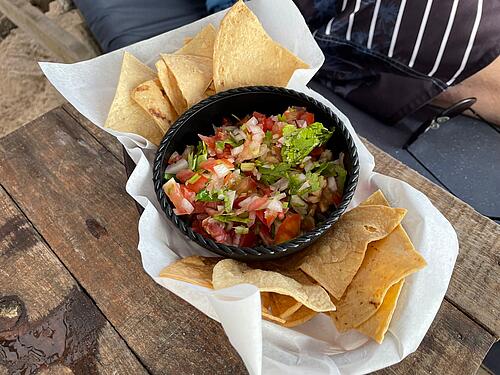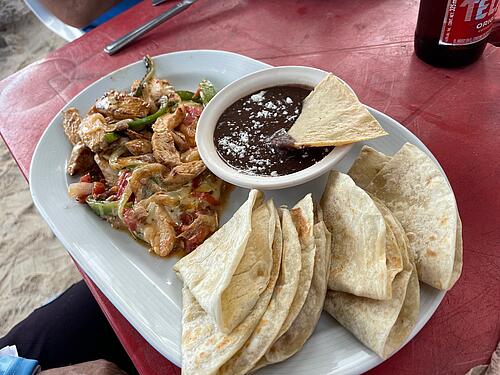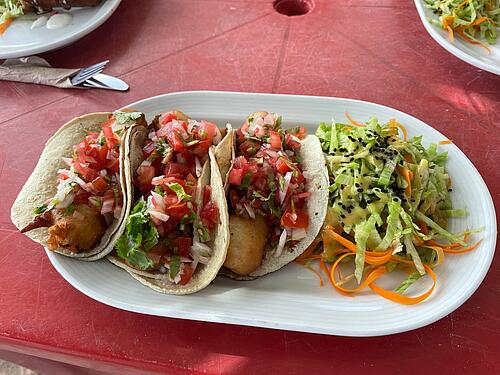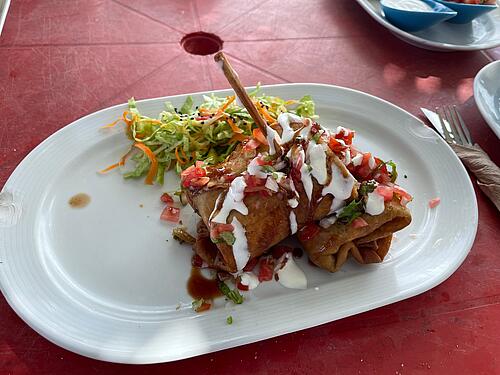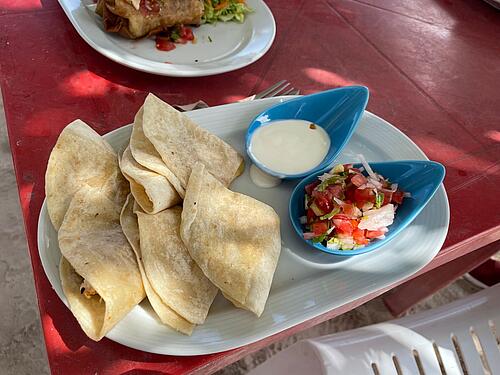 There were also plenty of Mexican beers, margaritas, and beach-approved drinks.
Overall I really liked the service and the food was excellent. It was the kind of relaxing beach day I think most people could hope for on a shore excursion.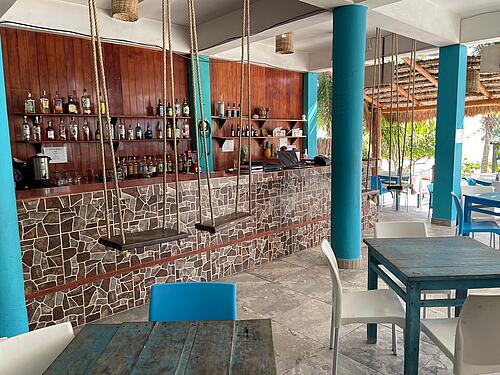 In the afternoon, we struck up a conversation with Karla, one of the restaurant partners, who also operated another bar and hotel closer to the cruise port.
Karla invited us to come and see her bar before heading back to the ship and even arranged taxis to take us.
His bar is a short walk from the cruise terminal, located just down the main street near the faux Mayan ruins you see when exiting the port area, then turn left.
We walked into Catrina and found a very large swimming pool with sun loungers, next to the bar and restaurant.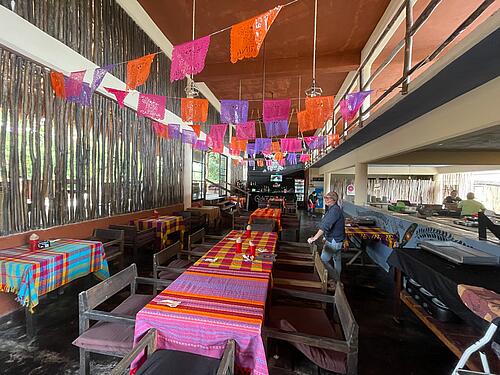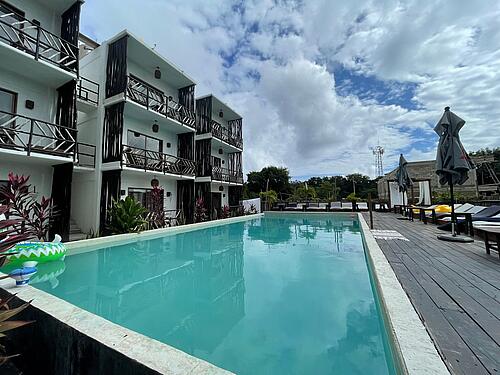 We ended our afternoon with drinks and laughs before heading back to the ship.
All in all it was a very satisfying day in Costa Maya and I think everyone had a great time.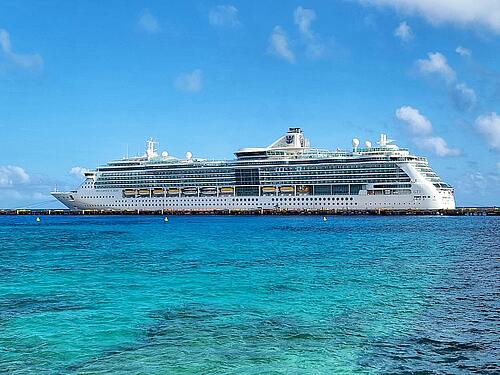 Back on the ship, all the fun in the sun required a shower and a nap. There are few gratifying sensations like a nap after a shore excursion on a cruise ship.
We left Costa Maya, although I can't tell you when or how it was since I was sleeping.
After I woke up, I decided to have dinner at the Windjammer.
After dinner, I spent some time at the casino. I would have spent more time, but we had to leave Lady Lucky in Costa Maya.
I ended the evening at the pub listening to Jimmy play songs for a few hours. Not only is he very talented, but he spends hours without a break.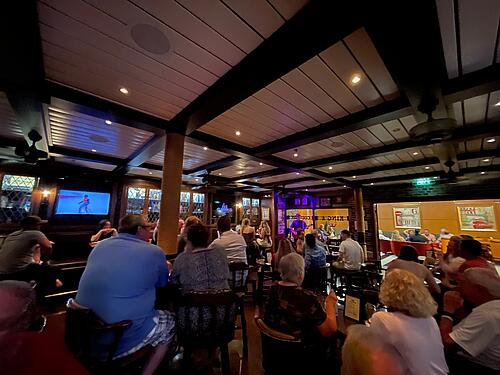 Tomorrow is our last day on board and it's also Super Bowl Sunday!
Spurious observations
The casino offers boxes to bet on for the Super Bowl.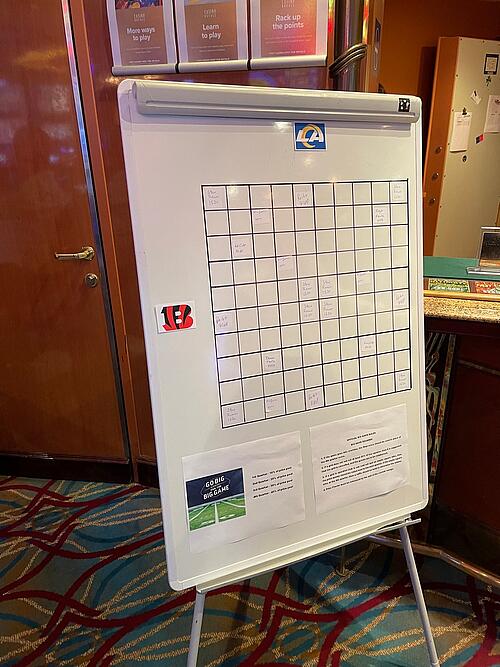 [ad_2]
Source link