Brilliance of the Seas Live Blog – Day 2 – Sea Day
[ad_1]
I couldn't have asked for a better time on our day at sea, as we spent the first day on Brilliance of the Seas crossing the Gulf of Mexico.
I got up at 8am and went straight to the pool deck to grab a table where I could work on some blog posts. There was just the right mix of sun, breeze and temperature.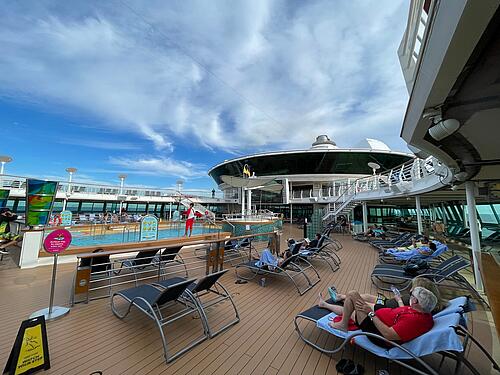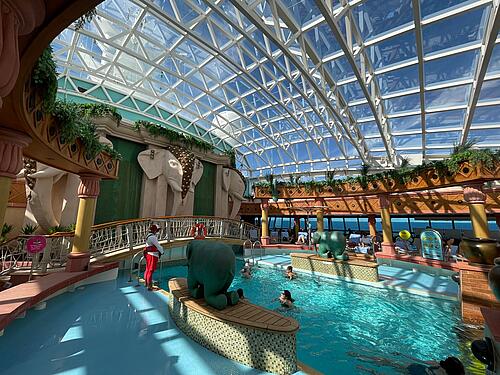 Royal Caribbean's Chief Meteorologist, James Van Fleet, shared an excellent forecast for our day at sea.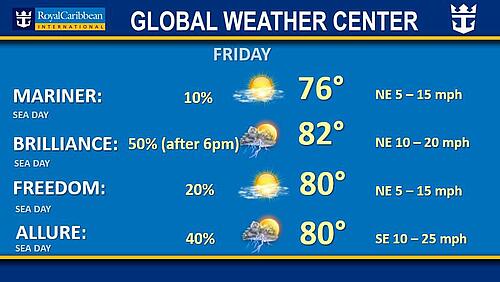 As the day progressed, the temperature started to climb a bit, but in the shade it could get a little chilly at times.
I had toast and smoked salmon for breakfast from the Windjammer.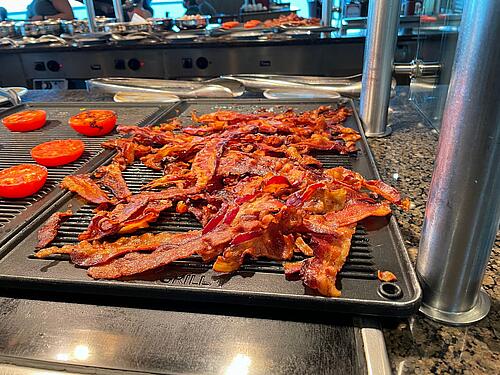 I had no plans for the day, so I walked around the ship a bit more to find out more about what was going on around it.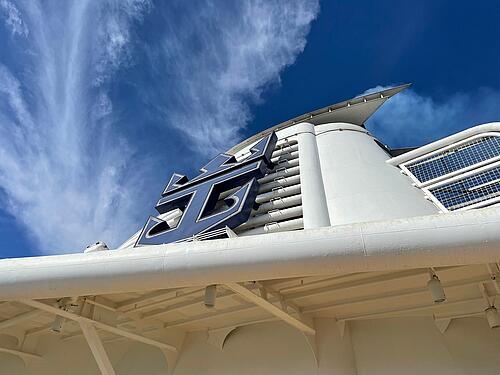 Many activities were offered, from waterslide to rock climbing, bingo, stretching class and more.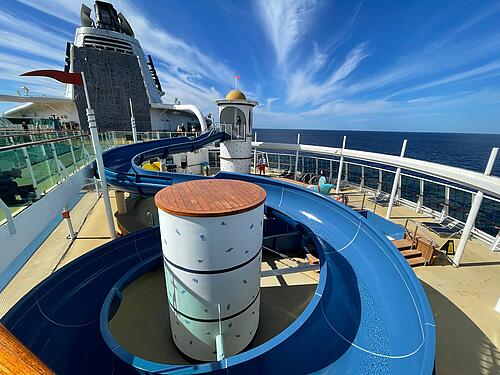 For lunch, I thought about going to the main dining room, but first went to see what the Windjammer had. Sure enough, I never left because it was a great mix of choices.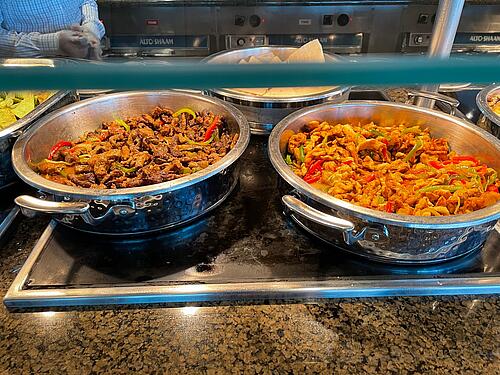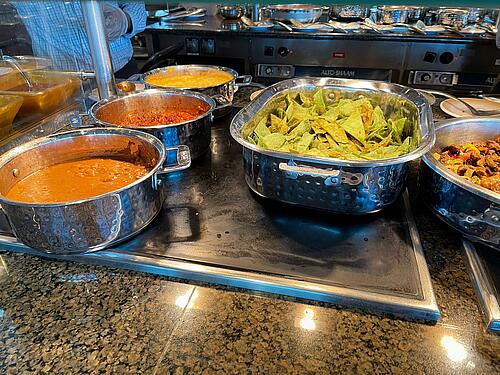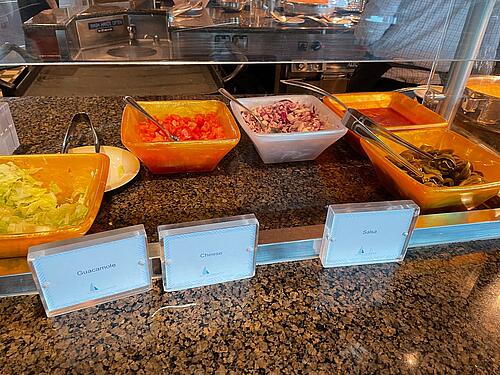 I particularly liked the fajita bar, as well as the burger bar. There were even turkey burgers and grilled barramundi if you wanted something other than beef.
I took my food to the outdoor seating at the Windjammer which was beautiful.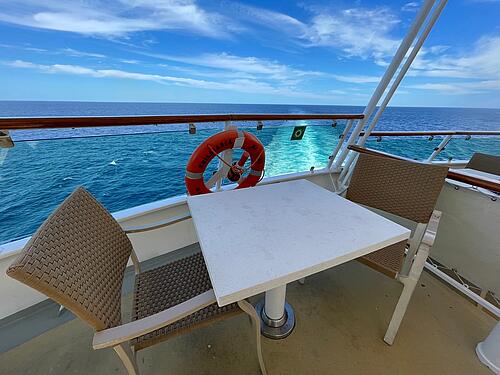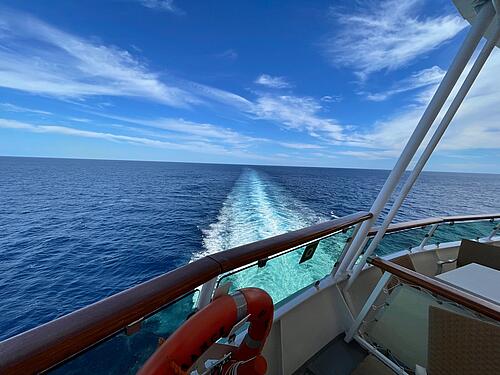 After lunch, I strolled through what used to be Rita's Cantina.
Brilliance of the Seas once had a Mexican specialty restaurant called Rita's Cantina, located next to the Windjammer. It served your basic Mexican food and also had a bar to enjoy various Mexican drinks, such as margaritas.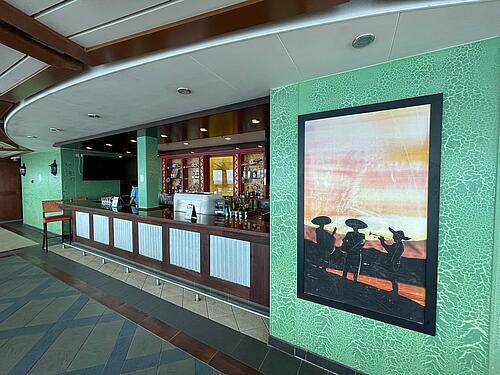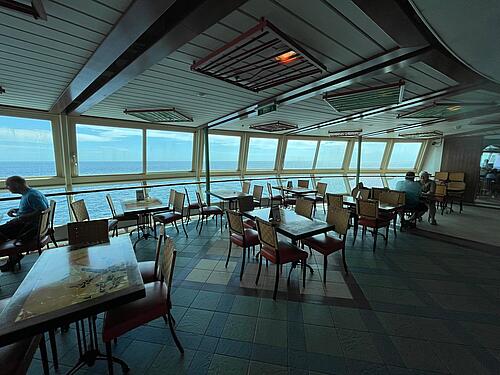 First time browsing Brilliance I ate here and was disappointed so it was never a favorite for me. Over the years it has faded and is now just a Mexican themed part of the Windjammer seats.
I stopped at guest services on board and they told me there were 1190 passengers on this sail.
Around 1pm I was thinking about what to do next and taking a nap won out.
Went back to the pool deck to check out the cocktail trivia, where all the questions were about drinks and cocktails.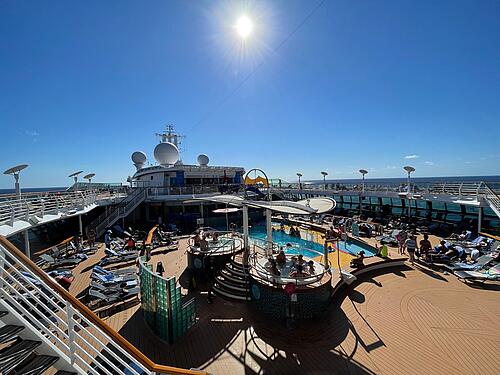 Tonight was "dress your best", so I went back to my cabin to change.
There was a general trivia game at the Schooner Bar. Here's a question to challenge you: how many hearts does an octopus have?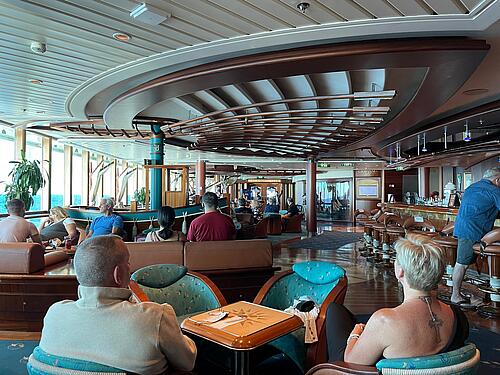 At 5 p.m. there was a high-level Crown and Anchor event for Diamond Plus and Pinnacle members.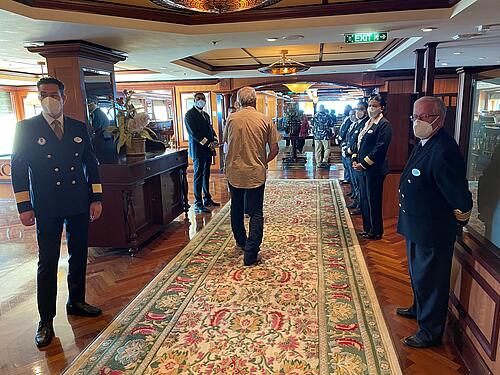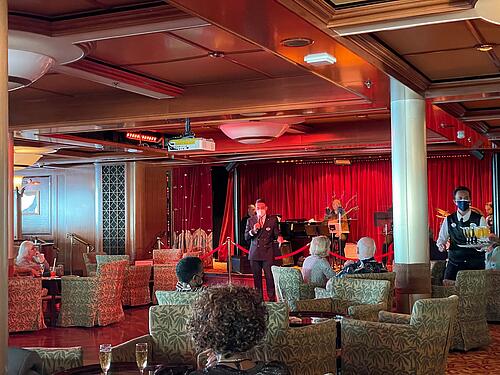 I always try to attend these events as I believe it is important to attend Royal Caribbean events to recognize loyalty.
Dinner tonight brought me to Izumi.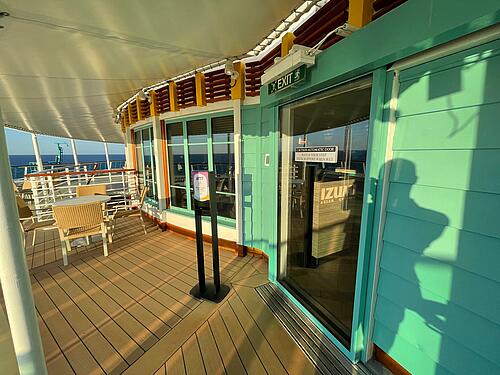 I originally went to take advantage of my Diamond Plus offer, buy one, get one, but learned that Izumi was not included in it. Well, you don't have to twist my arm to enjoy a meal at Izumi.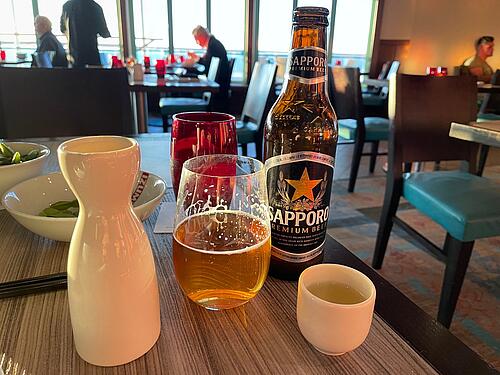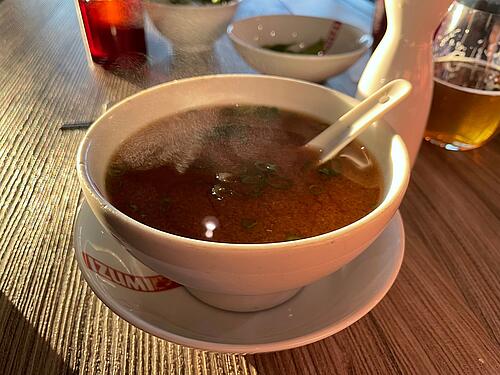 During the meal, I went out to enjoy another perfect sunset at sea.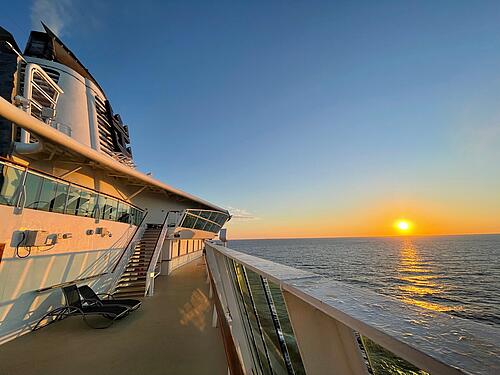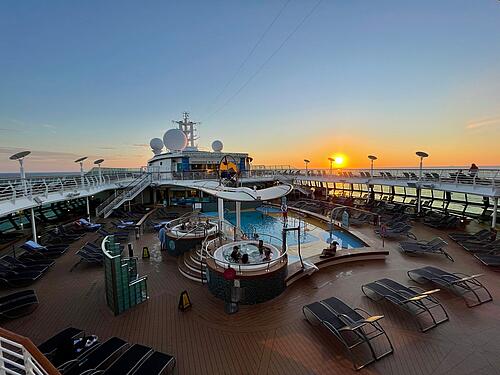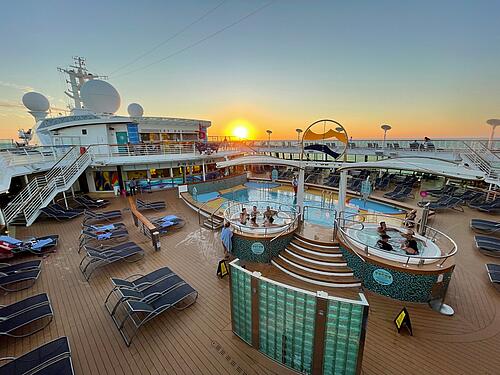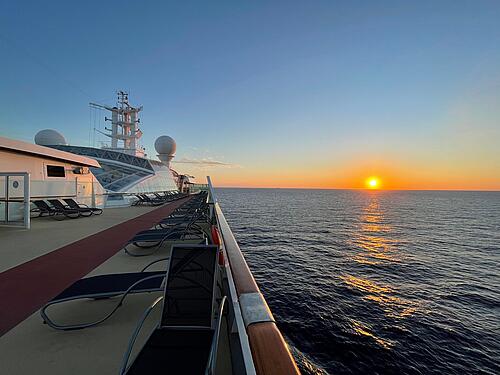 After dinner, we headed to the Viking Crown Lounge. On Radiance-class ships, the helm actually turns.
We ended our evening at the pub enjoying Jimmy, who I often saw playing at Captain Jack's at Perfect Day at CocoCay.
Tomorrow we will be in Costa Maya.
Spurious observations
Brilliance of the Seas has self-leveling pool tables, but the sea has been so calm it's impossible to tell if they're operational or not.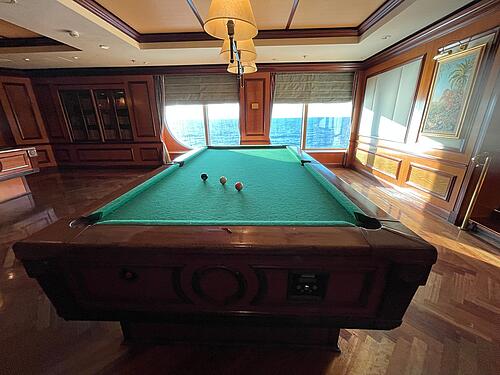 Customer service told me there were 1190 passengers on board.
I stopped at Adventure Ocean and they said reservations weren't necessary as there aren't many kids on this sail.
[ad_2]
Source link