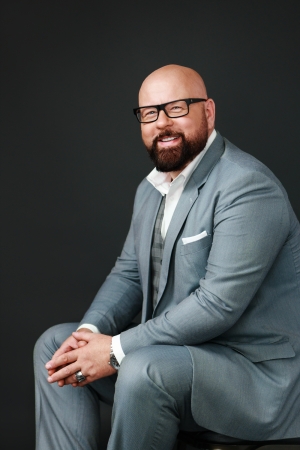 Austin fire department chaplain sues after being fired over blog post about trans athletes
[ad_1]
Fired last year for writing a blog post criticizing the participation of transgender athletes in women's sports, an Assemblies of God minister is now suing the city of Austin, Texas.
Reverend Andrew Fox, 54, who served as a volunteer firefighter chaplain from 2013 to 2021, accuses the city of violating his freedom of speech and religious rights following a comment on his blog. He seeks reinstatement, damages and legal costs as well as a promise from Austin not to take action against private citizens expressing 'constitutionally protected messages' related to gender identity concerns and women's sports.
Fox's lawsuit has opened another battle in America's culture wars between conservatives who say they are unfairly discriminated against for expressing traditional views rooted in their religion and those who say expressing such views can constitute a offensive prejudice and harassment against LGBTQ people or other minorities.
The city of Austin has not commented on the lawsuit. Spokesman Andy Tate said only that the city will defend itself in court. For nine consecutive years, Austin has received top marks from the Human Rights Campaign Foundation and the Equality Federation for its inclusive policies.
U.S. Representative Chip Roy, a Republican from Texas, issued a statement calling the dismissal "wrong, cowardly, and likely unconstitutional. The City of Austin is effectively conducting a left-wing inquisition to ban Christians — or anyone with the sincere belief and simple as boys 't girls – to serve the city."
Rob Boston, of Americans United for Separation of Church and State, said that "to avoid such problems in the future, Austin officials should make the decisive decision to abolish chaplains in all its public security services".
Noting that Austin has more than 800 places of worship, Boston said spiritual comfort is best found outside of the workplace. "In this case, the chaplain said hateful and hurtful things about members of a community that, as part of his job, he is supposed to serve. He was called out and now claims he is the victim. "
It all started on July 16, 2021, when, just before the last Olympics, Fox wrote on his blog that "the issue is about gender identity and how ridiculous it is getting."
Firefighters from the Austin Fire Department participate in a 911 memorial at which chaplains such as the Reverend Andrew Fox typically offer prayers.
© Austin Fire Department
"What emerges from Willy Woke and the Chocolate Factory is the craziness of men competing with women as women. Transgender ideology blatantly hijacks the platform of athletic sport under the guise of inclusivity" , he wrote.
Fox says he was called into a meeting with department officials on Aug. 30 and said his message was offensive and that LGBTQ people were unhappy with it. One of the LGBTQ representatives was a firefighter, he said.
"I met with the firefighter to ask him what was offensive, and no one could answer that question," he said in an interview.
Little has come of further meetings with the rep, Fox said, and the lawsuit says the rep, Miriam Xochitl Chafino, failed to answer her repeated questions about what made her posts offensive.
Chafino declined to comment on Newsweek.
Nevertheless, on October 15, the fire chief asked Fox to write a letter of apology. Fox expressed regret that some LGBTQ members of the department were offended, but refused to relinquish his belief that there are two genders created by God that are immutable.
Department officials then presented Fox with a stack of comments on the blog from anonymous writers accusing it of bias against transgender people and women. Fox said he was not told if his accusers were affiliated with the department.
On December 9, Fox learned that there was a chaplains' meeting to which he had not been invited.
"The boss called and said I was fired and not welcome at the meeting," he said. "The next day I received a concise e-mail of huge accusations of not providing the entire department with the pastoral and spiritual care they needed. But there had been no complaints over the last eight years."
Fox says conservatives like him are disappearing in public places, where perceived criticism of transgender issues can be seen as a violation of Title VII protections. In 2020, the United States Supreme Court ruled that Title VII of the Civil Rights Act of 1964 protects gay and transgender people from workplace discrimination. If the city had kept Fox as chaplain, it could be seen as tolerating discrimination.
"By city standard, no one who openly holds historic Christian beliefs about the unchanging differences between men and women may not serve as a chaplain or in any other fire department position," the lawsuit reads. of Fox, filed in federal court in Austin. "And that should be about everyone, regardless of their opinions."
The lawsuit is one of at least three in the past 10 years after the Christian beliefs or practices of secular fire service members ran counter to policies.
Fire Chief Ron Hittle was suspended in Stockton, Calif., and then fired in 2011 for attending a Christian leadership training conference — along with three other employees — on city time. The case is still under investigation.
Atlanta Fire Chief Kelvin Cochran was ousted in 2015 for writing a book that criticized homosexuality as sexual perversion based on his reading of the Bible. After being told that his book "Who Told You You're Naked?" was anti-gay and fired, he sued the city. The latter negotiated a settlement in 2018, paying Cochran and his attorneys $1.2 million.
In support of Cochran, the Rev. Albert Mohler, president of Southern Baptist Theological Seminary in Louisville, Ky., wrote in an essay for Religion News Service that Cochran's religious beliefs were the real problem.
"It is the new demand of modernity: surrender to moral revolution or shut up," Mohler wrote. "To believe what the Christian church has held for two millennia (and most Christians around the world still believe) is now a disqualification from public office."
Fox, who is represented in his lawsuit against Austin by the Scottsdale-based Alliance Defending Freedom (ADF), said he had a record of "integrity and excellence" during his eight years with the service. fire and that he treated all firefighters equally. of their sex. In the months leading up to his dismissal, he said he began meeting with other church leaders to find ways to better include the LGBTQ community in his mission.
A former police chaplain in Kennewick, Washington, Fox said he came highly recommended when he moved to Texas in 2012. Firefighters led him to develop a chaplaincy program for more than 1,200 members of the uniformed and civilian personnel and their families.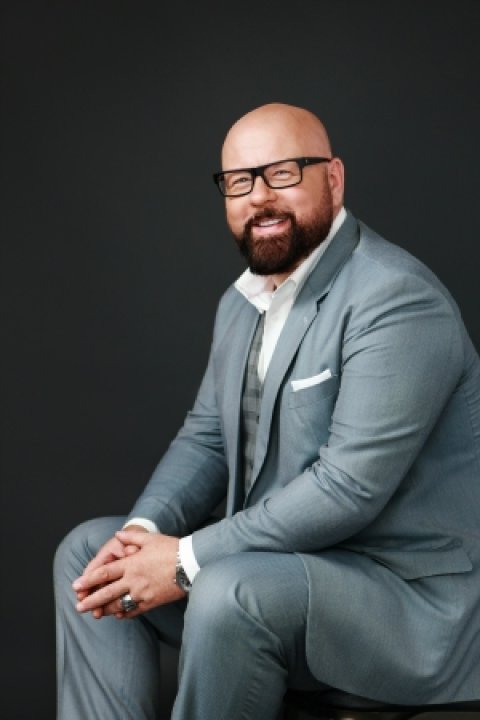 The Reverend Andrew Fox, a pastor of the Assemblies of God and former senior chaplain for the Austin Fire Department, is suing the city of Austin for firing him for his writings on his private blog.
Alliance Defending Freedom
He rendered services, attended funerals and offered advice to anyone who asked. Over the years, he received official commendations for his work, according to the lawsuit, and the department was considering whether he could make his position salaried.
During this time, he blogged about theological and cultural issues on his website. He says he didn't promote his blog at work.
"It is my First Amendment right to express my ideas and there is no singular connection between my blog and my work," he said.
Alan J. Reinach, executive director of the Church State Council, a group affiliated with Seventh-day Adventists, said the Fox case is one of the largest involving religious employees of secular organizations.
"There is an anti-Christian view of marriage and sexuality where the public expression of traditional views is met with a lot of hostility," he said in an interview. "The great conflict of the culture wars after the abortion one is about sexuality and marriage. It's the conflict between LGBT rights and religion. There are constant skirmishes."
Alan Brownstein, a retired constitutional law scholar formerly at the University of California/Davis, said the recent Supreme Court decision on Kennedy v. Bremerton School District, where a football coach, Joe Kennedy, won the right to pray on the school field after games, illustrates a judicial trend toward religious freedom rights.
"If you are going to protect someone on the 50-yard line after the game is over, the Court is equally – if not more likely – to protect government employees who express religious messages when off duty and clearly off the clock," he said.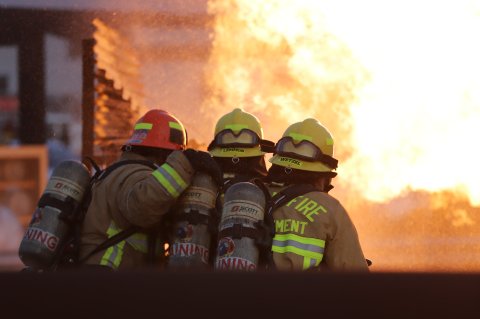 Firefighters from the Austin Fire Department participate in the training.
© Austin Fire Department
Orthodox Christian beliefs are quickly becoming minority beliefs in popular culture, said David Brownstein, executive director of the Liberty & Law Center, Antonin Scalia Law School – named after the late conservative Supreme Court justice – at George Mason University in Fairfax, Virginia.
"Companies and administrations concerned by DEI [diversity, equity, inclusion] tend to be specifically concerned with making sure 'minorities' feel comfortable, which means racial, ethnic, sexual and gender minorities, but not people with minority religious views," he said. he said in an email.
"But in fact, mainstream Christian views on many burning issues are actually in the minority, sometimes a small minority, so it's foolish to consider them part of the oppression of the majority."
[ad_2]
Source link